Nokia has been rumored to be building a smartwatch but as of now, there is little known about the device and there is a good chance the project could be killed with the Microsoft acquisition. But, let's take a moment to go down fantasy lane and imagine what a Nokia smartwatch could look like if Nokia were to build one.
The concept posted above was created by a Phone Designer who placed the shots on Facebook. The watch is minimalist in nature and appears to only show notifications, unlike Samsung's Galaxy Gear that tries to do everything, and this could help to keep its cost down.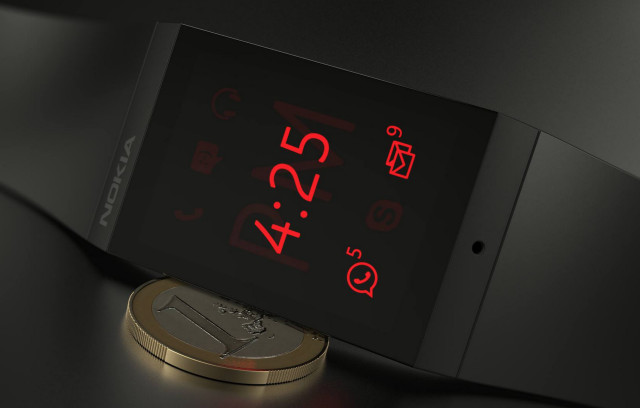 The watch is designed to be a supplement to a phone and act as a notification center. The concept shows that it can alert its user to phone calls, emails, Skype notifications, text messages, and has some audio functionality built in too.  And depending on what you want in a smartwatch, this could be a great fit as the sleek profile makes for an attractive looking device.
The thing with a smartwatch is that it doesn't need to be a 'do-all' type device. That's why you carry a smartphone. A smartwatch should be a complement and reduce, but not eliminate, your need to carry a smartphone.
The Nokia smartwatch concept looks fantastic and we can only hope that Nokia will build something similar to this fantastic design.
Source: Phone Designer