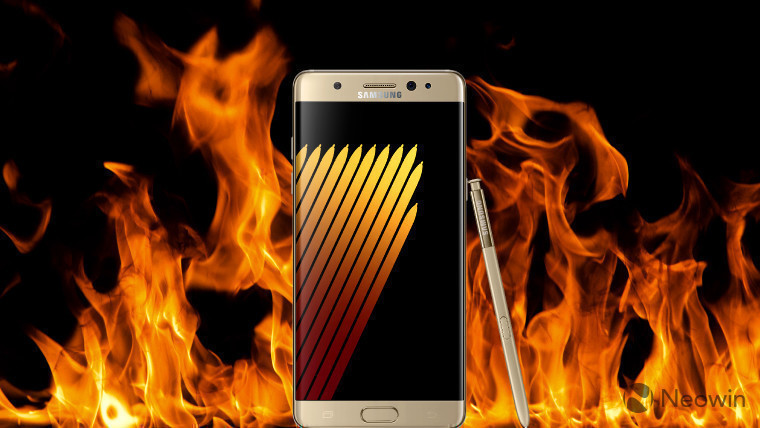 It's no secret that the Galaxy Note7 has been a nightmare for Samsung. Just a couple of weeks after launch, the company had already issued a voluntary recall for the device over exploding batteries. And now that the firm has started sending out replacements, the saga continues. One owner even claimed that his replacement exploded within 24 hours of delivery.
Now, a replacement Galaxy Note7 has caught fire on a Southwest Airlines airplane. The Verge spoke to the owner of the device, Brian Green, and he said that he picked up his Note7 from an AT&T store on September 21.
When boarding a plane, passengers are reminded numerous times to shut off their phones if they have a Galaxy Note7. What's troubling here is that Green actually did shut off his device, or at least he says that he did. After powering down, he put the phone in his pocket where it started emitting a "thick grey-green angry smoke". He dropped it on the floor, where it actually burned through the carpet.
Southwest ended up cancelling the flight, from which everyone was evacuated safely. The Note7 is now with the Louisville Fire Department's arson investigation unit, and Green says that he has already replaced it with an iPhone 7.
Update: Samsung has released the following statement to Engadget:
Until we are able to retrieve the device, we cannot confirm that this incident involves the new Note 7. We are working with the authorities and Southwest now to recover the device and confirm the cause. Once we have examined the device we will have more information to share.
Source: The Verge