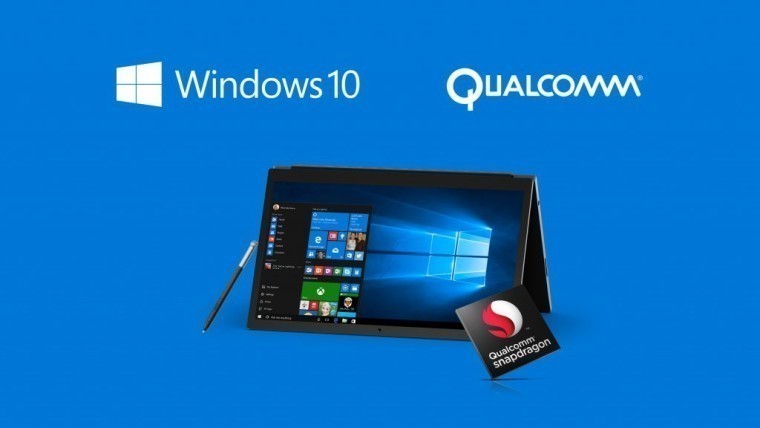 Ever since Apple introduced its first ARM-based Macs in November, people have been wondering when Qualcomm and Microsoft are going to introduce something more competitive on the Windows side of things. After all, Apple's M1 chips beat the Snapdragon 8cx Gen 2 in a big way, and the chipset was only announced in September. Being that Gen 2 was such a minor refresh, some thought that Qualcomm might have something else on the way.
According to WinFuture, it just might. Citing 'information available to us', Qualcomm is working on something codenamed SC8280, although it will obviously be called something else if and when it comes to market. Test systems have a 14-inch display and 32GB LPDDR5 memory, and apparently, there will be two versions of the chipset. One will be the base model, while the other will be more powerful.
It also comes with a Snapdragon X55 5G modem, which will likely be integrated into the chipset this time around. Also, the size of the chipset is biggest at 20x17mm, an increase from 20x15mm. The report speculates that this could mean more cores.
If the aim is to compete with Apple, Qualcomm always has an uphill battle to fight. Apple designs its own ARM processors from the ground up, while Qualcomm licenses the architecture. The new Cortex-X1 core is meant to be more customizable, so hopefully, that can help. The Snapdragon 8cx was the firm's first attempt at creating a PC chip, rather than repurposing a smartphone chip, and Gen 2 is really just an overclocked Snapdragon 8cx. If the firm is planning to go big with Gen 3, another redesign could make a big difference.
On top of that, Microsoft is going to be offering x64 emulation on Windows on ARM PCs later on this year. Right now, ARM PCs can only run native apps and emulated 32-bit apps. Adding x64 support opens up Windows on ARM to the rest of the ecosystem, and Microsoft and Qualcomm might want some hero hardware to unveil when the feature launches.