Originally slated for 2015, the much-anticipated Xbox One and Windows 10 exclusive game, Quantum Break, has finally launched on Microsoft's current-gen console. While the game isn't officially available on Windows 10 as of yet, developer Remedy Entertainment plans to launch Quantum Break on the PC operating system soon as well.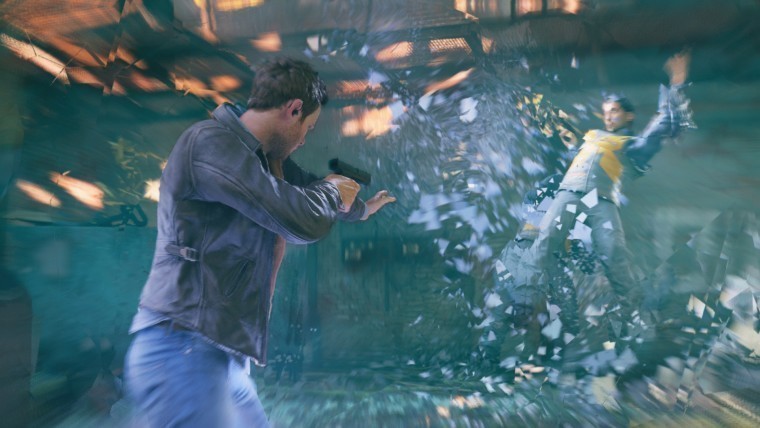 Quantum Break enjoys a star-studded cast featuring the likes of X-Men's Shawn Ashmore, Game of Thrones' Aidan Gillen, and Lord of the Rings' Dominic Monaghan, among others. The game's description reads:
In the aftermath of a split second of destruction that fractures time itself, two people find they have changed and gained extraordinary abilities. One of them travels through time and becomes hell-bent on controlling this power. The other uses these new abilities to attempt to defeat him – and fix time before it tears itself irreparably apart. Both face overwhelming odds and make dramatic choices that will determine the shape of the future. Quantum Break is a unique experience; one part hard-hitting video game, one part thrilling live action show, featuring a stellar cast, including Shawn Ashmore as the hero Jack Joyce, Aidan Gillen as his nemesis Paul Serene and Dominic Monaghan as Jack's genius brother William. Quantum Break is full of the vivid storytelling, rich characters and dramatic twists Remedy Entertainment are renowned for. Your choices in-game will affect the outcome of this fast-paced fusion between game and show giving the player a completely unique entertainment experience.
Sporting a 45.72 GB download size, Quantum Break can be purchased for $59.99 on the Xbox Store; however, it is important to note that if you pre-ordered the digital version of the game, you'll receive the Windows 10 version free of cost as well. Despite the game featuring a few cliché elements, we came away considerably impressed with the overall storyline, the quality of animation and the (rather large) live-action mini-episodes.
You can check out our hands-on with Quantum Break here.
Update: As expected, the Windows 10 version of the game is now live with Xbox Live support as well. The PC requirements of Quantum Break are as follows:
Minimum
OS: Windows 10 (64-bit)
DirectX: DirectX 12
CPU: Intel Core i5-4460, 2.70GHz or AMD FX-6300
GPU: NVIDIA GeForce GTX 760 or AMD Radeon R7 260x
VRAM: 2 GB
RAM: 8 GB
Recommended:
OS: Windows 10 (64-bit)
DirectX: DirectX 12
CPU: Intel Core i5 4690, 3.9GHz or AMD equivalent
GPU: NVIDIA GeForce GTX 970 or AMD Radeon R9 390
VRAM: 4GB
RAM: 16GB
Ultra:
OS: Windows 10 (64-bit)
DirectX: DirectX 12
CPU: Intel Core i7 4790, 4GHz or AMD equivalent
GPU: NVIDIA GeForce GTX 980 Ti or AMD Radeon R9 Fury X
VRAM: 6GB
RAM: 16GB
Download: Quantum Break (Xbox One) | $59.99 (pricing and availability may vary by region)