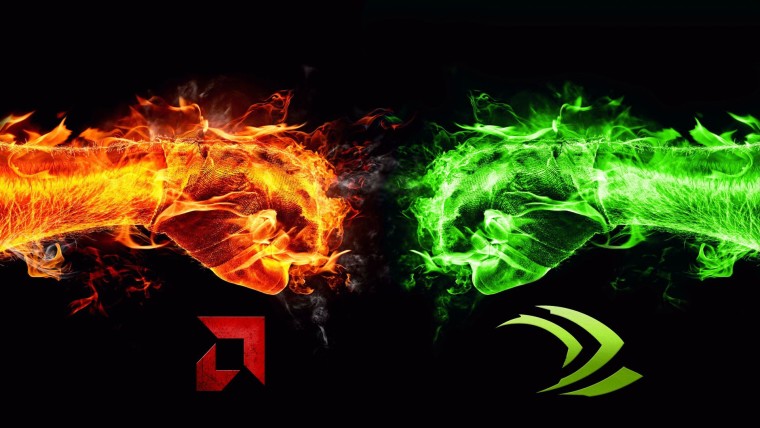 Serial leaker 'momomo_us' has spotted multiple entries of AMD Radeon and Nvidia GeForce graphics cards by Gigabyte on the Eurasian Economic Commission(EEC)'s website. Among the mix of several GPU models getting certified, there are entries of the upcoming AMD's Radeon 5500 XT and Nvidia's GeForce GTX 1660/1650 Super graphics card SKUs.
From the listing, it is noteworthy that the Radeon RX 5500 XT is equipped with 8GB of VRAM while the GeForce GTX 1660 and 1650 Super cards have 6GB and 4GB VRAM, respectively, just like their non-Super variants.
Earlier today, Videocardz reported that they have received confirmation of an October 7th announcement for the Radeon RX 5500 XT as well the 5500M that we reported about a few days ago. They further added that the 5500 XT is powered by 22 RDNA Compute Units(CUs) or 1408 RDNA Stream processors. This means that the XT chip allegedly has the same CU count as the 5500M. However, the 5500 XT, being a desktop variant, maybe clocked much higher than its mobile counterpart.
Over on the Nvidia side, it was first reported by Chinese website Mydrivers that a GeForce GTX 1660 Super variant was in the works with the same 1408 CUDA core configuration as the non-Super variant. However, the big change is that the Super card gets a beefed-up memory configuration thanks to the use of GDDR6 memory instead of GDDR5 on the non-Super 1660. This means that despite having the same core specification, the 1660 Super should be much faster in bandwidth bound scenarios. Another Chinese website ITHome reports that the GTX 1660 Super is due for launch on October 29.
Videocardz speculates that the rumored 1650 Ti, also reported by Mydrivers previously, might well be the 1650 Super that has been listed at the EEC. Information on this GPU is still scarce with rumors floating around of it having anywhere between 1024 to 1280 CUDA cores.
| | RX 5500M | RX 5500 XT | GTX 1660 Super | GTX 1650 Super |
| --- | --- | --- | --- | --- |
| Variant | Mobile | Desktop | Desktop | Desktop |
| Architecture | Navi | Navi | Turing | Turing |
| No. of Cores | 1408 Stream processors | 1408 Stream Processors | 1408 CUDA Cores | between 1024 & 1280 CUDA Cores |
| Memory Type | 14Gbps GDDR6 | 14Gbps GDDR6 | 14Gbps GDDR6 | 8Gbps GDDR5 |
| Memory Capacity | 4/8 GB | 8GB | 6GB | 4GB |

There is no information about pricing but since these are targeted at the low-midrange portion of the market, around $200 should be good estimate.
Source: momomo_us via videocardz |Image: EEC