Destiny 2's long-anticipated Year 3 changes are now in effect. Bungie has made the base game and some extras free to play across all platforms with the New Light edition, all the while simultaneously launching the Shadowkeep expansion. See the studio's handy graphic above to see what content comes with the free New Light edition.
This also means Destiny 2 on Blizzard's Battle.net is no more, as the game has now fully transitioned over to Steam. Just like on Xbox One and PlayStation 4, it is also free-to-play there, inviting new players to try the looter shooter out for the first time.
PC players who've been playing on Battle.net can still transfer their account over to Steam through Bungie's moving portal, which will also migrate any purchased content. Multiplatform cross saves are also available now, letting players link characters across Steam, Xbox One, PlayStation 4, and even Stadia when it releases.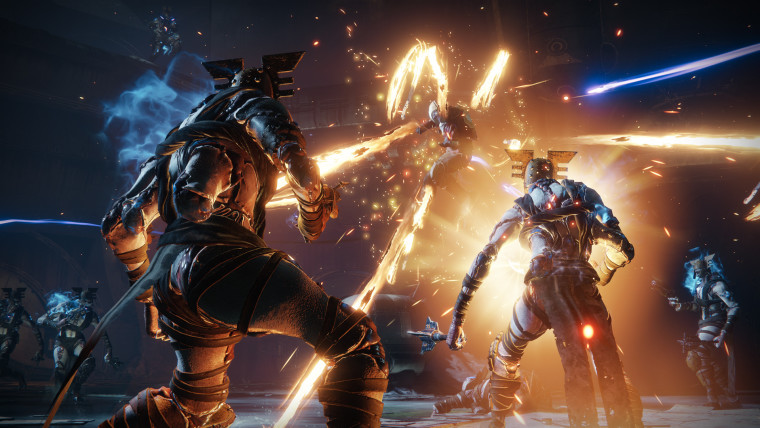 As for Destiny 2: Shadowkeep, the expansion costs $34.99 and delivers a brand new story campaign taking players to the moon, offering new quests, as well as bringing a new dungeon, raid, exotic gear, and more. Keep in mind that this does not come with the Year 2 Forsaken expansion, which has to be bought separately to experience that content.
Moreover, see the massive changelog of today's update over here, which rebalances many of the gameplay elements and introduces a new armor system, among other changes.
Claiming and downloading the Destiny 2 New Light free-to-play edition can now be done through the new store pages of Steam for PC, Microsoft Store for Xbox One and the PlayStation Store for PlayStation 4. Be ready to have almost 100GB free to get the game, however.
Bungie warns that there will be a queue to get into the game at first owing to the initial rush, but this should be solved as the day wanes.