Microsoft believes in the future of AI, as has been indicated by the tech giant on numerous occasions in the recent past. A few months back, the firm cited a study which stated that AI will contribute $5 trillion to global GDP growth in the coming years. We've also seen Microsoft highlight artificial intelligence's transformative role with regards to the fields of agriculture, endangered species conservation, and more. As recently as yesterday, the Redmond giant launched a new podcast centered around the importance of AI in education.
Now, Microsoft has announced a collaboration with Swiss multinational pharmaceutical firm, Novartis. This partnership will see both firms utilizing the power of data and artificial intelligence to bring radical developments in the field of medicine.
Microsoft CEO Satya Nadella commented on this occasion in the following manner:
"Our strategic alliance will combine Novartis' life sciences expertise with the power of Azure and Microsoft AI. Together, we aim to address some of the biggest challenges facing the life sciences industry today and bring AI capabilities to every Novartis employee so they can unlock new insights as they work to discover new medicines and reduce patient costs."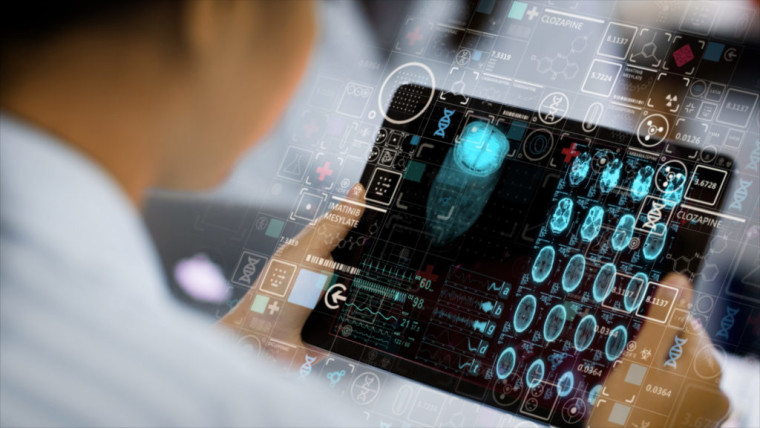 As part of this team-up, Novartis has found a new AI innovation lab that will be performing research through commercialization, improving the firm's AI capabilities. Moreover, Microsoft has been selected as Novartis' strategic partner as part of this endeavor. This move helps Novartis establish key milestones in its goal of focusing on 'data and digital'.
The multi-year research partnership between both companies will be centered around two main objectives, which have been highlighted below:
AI Empowerment. The lab will aim to bring the power of AI to the desktop of every Novartis associate. By bringing together vast amounts of Novartis datasets with Microsoft's advanced AI solutions, the lab will aim to create new AI models and applications that can augment our associates' capabilities to take on the next wave of challenges in medicine.
AI Exploration. The lab will use the power of AI to tackle some of the hardest computational challenges within the life sciences, starting with generative chemistry, image segmentation & analysis for smart and personalized delivery of therapies, and optimization of cell and gene therapies at scale.
The development of next-gen AI platforms will be supported through investments in the form of project funding, subject-matter experts, technology, and tools. Novartis associates will aim to analyze and organize large amounts of unstructured data using Microsoft AI, and as a result, help make key discoveries in medicinal fields.
Both companies will also perform joint research endeavors on the Novartis Campus in Switzerland, at the Novartis Global Service Center in Dublin, and at Microsoft's Research Lab in UK. There will also be particular focus on some key areas to help find transformational approaches through AI, which include personalized therapies for macular degeneration, cell and gene therapy, and drug design.
You can learn more about Microsoft's ideas with regards to this partnership by checking out the tech giant's Healthcare CVP, Peter Lee's blog post here.