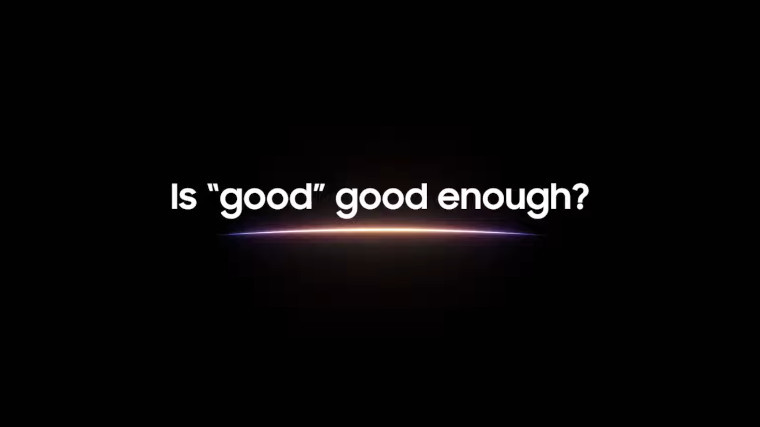 Last week, Samsung announced that it would be hosting its next Galaxy Unpacked event on August 11 where it will show off the third iteration of the Galaxy Z Fold. To get people excited for the event, the firm has published a trailer that teases the upcoming foldable phone but not the next Galaxy Note, Galaxy Tab, or Galaxy Watch devices that are also expected to make an appearance.
The tag line of the trailer, 'Is "good" good enough?', is posed after the narrator runs through previous devices explaining we used to think those devices were good with the aim of normalising the foldable phone format. While it's only wild speculation, perhaps Samsung is thinking about cutting the price of the next Galaxy Z Fold so that it's accessible to a wider audience.
The Galaxy Z Fold originally launched for $1,980 and its successor, the Galaxy Z Fold2, was even pricier at $1,999. Despite the speculation above, it wouldn't be surprising to see the Fold3 – or whatever it will be called – fetch a similar price to its predecessors. If the Galaxy Z line continues to fetch such high prices, most people will likely stick to the Galaxy S line.
To follow the event on August 11, check out the #SamsungUnpacked hashtag on social media or head over to Samsung.com to watch the event in real-time.