With the launch of Windows 8's Consumer Preview, you're probably itching to spend some quality time with Microsoft's latest operating system. Although you may have already downloaded the ISO, we bet some of you haven't decided how you're going to install it.

Considering you've just met, we assume most of you aren't ready to clear a dresser drawer for Windows 8. Dual booting is popular, but in our experience, rebooting into a separate environment is more trouble than it's worth when you're just trying to sample beta (err, "preview") software. The same could be said for using the OS on a secondary PC near your primary rig.

Fortunately, running Windows 8 in a virtual machine solves all that: it won't remove your current OS, you can access it anytime you want without rebooting and it doesn't require any extra hardware. What's more, the test OS can be deleted in only a few mouse clicks.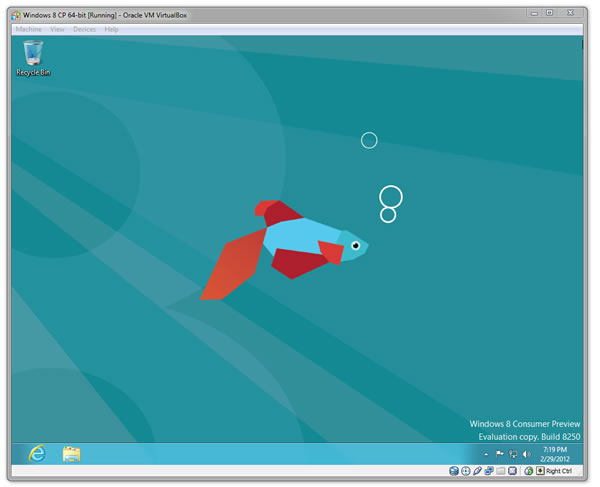 Read: Configuring a Windows 8 Virtual Machine
These articles are brought to you in partnership with TechSpot.