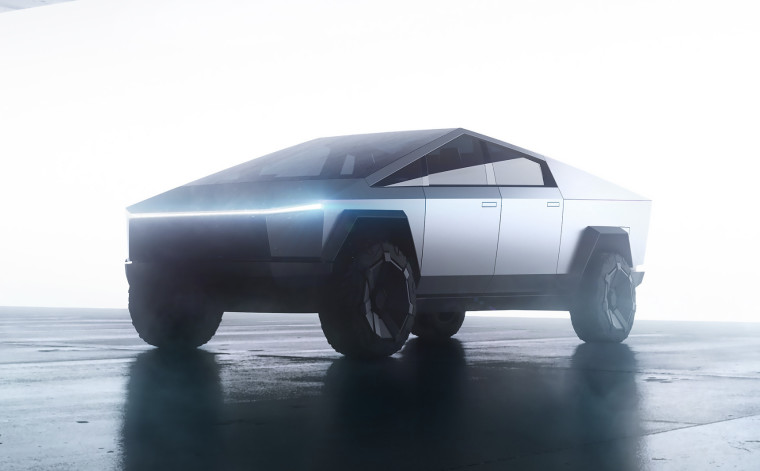 Tesla CEO Elon Musk has finally spilled the beans regarding the Cybertruck delivery date. The company will host a "great delivery event" for the electric pickup truck most likely in the third quarter of 2023, he told investors during an earnings call on Wednesday.
Cybertruck was first unveiled in 2019 when Musk had a tongue-in-check moment as its supposedly bulletproof armor glass cracked during the on-stage demo. It was recently spotted at Giga Texas where its comically large windshield wiper was being tested. The machine offers an electric range of up to 500 miles and can accelerate from zero to 60 mph in 2.9 seconds, depending on the configuration.
"Regarding the Cybertruck, we continue to build Alpha versions of the Cybertruck on our pilot line for testing purposes. It's a great product and we are completing the installation of the volume production line at Giga Texas," Musk told the investors.
The pricing information was not available on the Tesla website at the time of writing. It is expected to be revealed closer to the Cybertruck delivery event. Musk said that Cybertruck's mass production will start slow and accelerate over the course of time, much like all product launches that follow an S curve. "As with all new products, it takes time to get the manufacturing line going. And this is a very radical product. It's not made in the way that other cars are made," he added.
Source: Tesla via Digital Trends