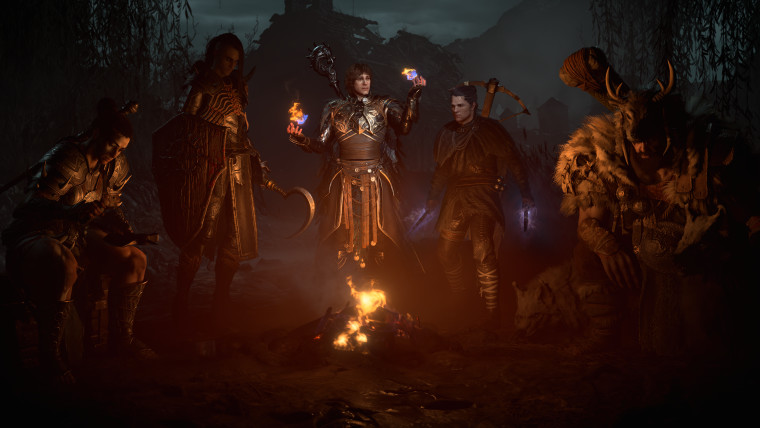 As Blizzard gets ready for its final open beta period for Diablo IV, the developer behind the upcoming action-RPG sequel is setting up some expectations when the open beta period begins on Friday, March 24. In particular, Blizzard wants players to know that not only will they expect long virtual queue lines to play the game, but that's also actually part of the whole plan.
In a forum post, Blizzard states they are indeed expecting lots of folks to sign into its Battle.net servers to take part in the open beta. It added:
There will be lengthy queue times, particularly on Friday when we first launch and during peak regional windows. This past weekend helped us to forecast the capacity we expect this weekend, and we will be using that capacity to intentionally stress our systems in preparation for launch. In summary, while we know it can be frustrating, we need queues to properly stress test our services and we are designing to ensure we have them some of the time.
Blizzard also says it may take down the Diablo IV beta servers on occasion "to deploy infrastructure adjustments or fixes." However, the main purpose of this open beta is to get feedback on the game from all those players. The development team will be checking out the game's official forums for that feedback, along with any bugs that they might encounter.
The open beta period starts on March 24 at 9 a.m. PST (noon EST) and ends on March 27 at 12 p.m. PST (noon EST). Players can try out all five of the game's player classes (Barbarian, Rogue, Sorcerer, Druid, and Necromancer) and get their characters to level 25.
The full game is coming June 6 to the PC, Microsoft's Xbox One and Xbox Series X|S consoles, and Sony's PlayStation 4 and PlayStation 5 consoles. You can pre-order the game on Amazon now.
Our stories may contain affiliate links for products/apps where Neowin is paid an affiliate fee if you complete a purchase via those links.