Weekend PC Game Deals is where the hottest gaming deals from all over the internet are gathered into one place, every week, for your consumption. So kick back, relax, and hold on to your wallets.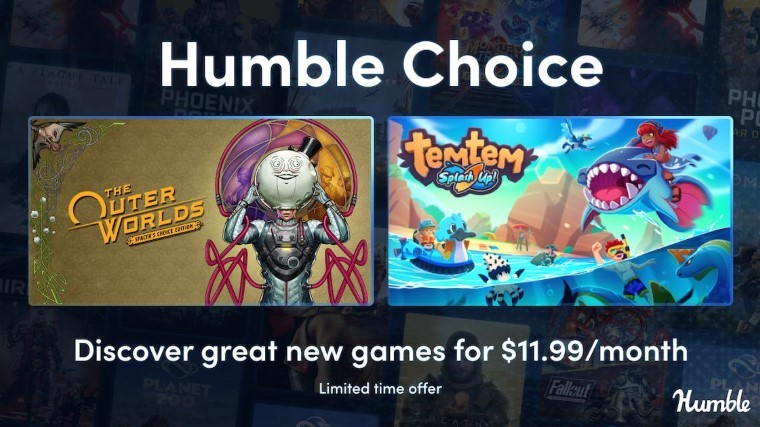 We just passed the first Tuesday of a new month, and that means Humble Choice is back with a new slate of games. Coming from a wide variety of genres, the June games list includes eight entries.
The Outer Worlds: Spacer's Choice Edition, Temtem, Yakuza 4 Remastered, Roadwarden, Kraken Academy!!, Merchant of the Skies, Ozymandias, and Shotgun King: The Final Checkmate are what's being offered to subscribers this time.
Like always, you get to claim all eight games if you meet Humble Choice's $11.99 price point. You have an entire month to decide too, with the latest edition available until August 1. Last week's Train Sim World 3 bundle with a plethora of DLCs is still available to check out as well.
Metroidvania fans have a game to claim from the Epic Games Store this week. The latest freebie from the weekly refreshing promotion turned out to be a copy of Grime this time.
Released in 2021, the game is a fast-paced action adventure RPG where the protagonist has a black hole for a head to consume enemies with style. It also touts a surreal aesthetic with organic environments, living weapons, and otherworldly characters.
The Grime giveaway is set to last until Thursday, July 13. Coming up next week as the newest freebie will be Train Valley 2.
Big Deals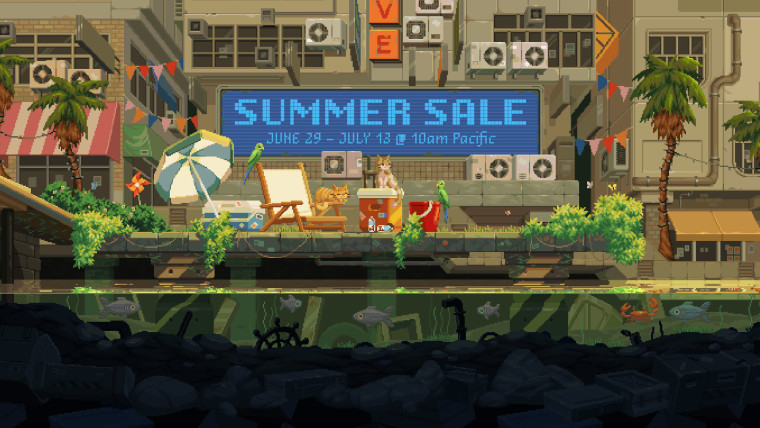 Summer sales continue, and we have a brand-new list of big deals for you to peruse below. If you missed last week's list, you can find it here. Because of ongoing promotions, most of those sales haven't changed. There is less than a week left on the massive Steam Summer sale now.
DRM-free Specials
The GOG store's DRM-free summer sale is officially over, but that doesn't mean the encore sale is over. Here are some highlights:
Keep in mind that availability and pricing for some deals could vary depending on the region.
---
That's it for our pick of this weekend's PC game deals, and hopefully, some of you have enough self-restraint not to keep adding to your ever-growing backlogs.
As always, there are an enormous number of other summer deals ready and waiting all over the interwebs, as well as on services you may already subscribe to if you comb through them, so keep your eyes open for those, and have a great weekend.
Neowin may earn a small commission from qualifying purchases.