Last week, Microsoft released its latest Windows 10 Insider Preview for PCs, build 10122, but as many of our readers have been discussing, this most recent build isn't exactly perfect. Still, if you were expecting perfection, you shouldn't be running pre-release software - after all, the whole point of the preview program is to help identify and eliminate problems and bugs ahead of the operating system's release this summer.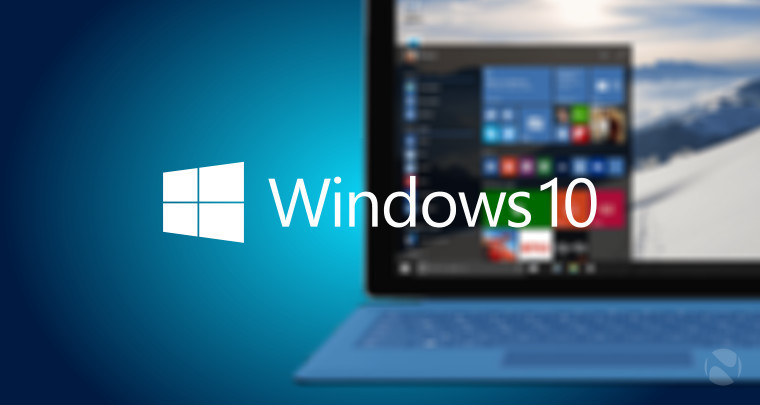 Earlier today, the head of the Windows Insider program, Gabe Aul, revealed that a newer build, 10130, is currently in use by the 'internal rings' of testers at Microsoft.
But while we know that there are now around four million people around the world on the Windows Insider program, how many people actual test new builds at Microsoft before they're released into the wild?
A reliable source with knowledge of the Windows 10 testing program sent us a snapshot of Microsoft's 'Mission Control' dashboard, showing some of the current deployments of 'fbl_impressive' OS preview builds, both internally and publicly.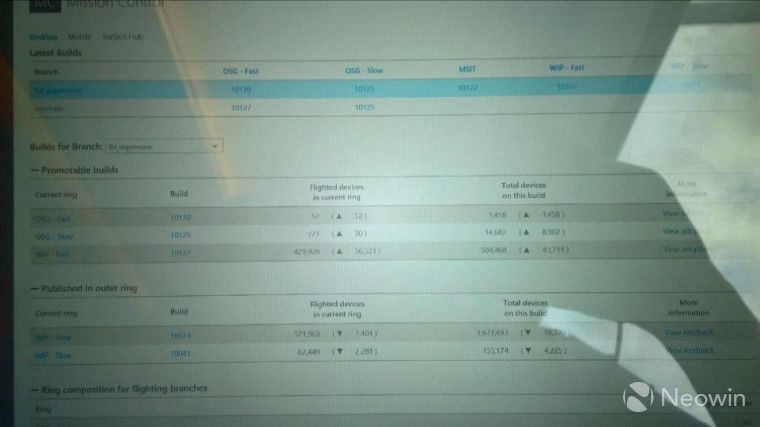 Here are a few insights that we can glean from that image:
10130 is the very latest build deployed to OSG (Operating Systems Group) testers on the internal Fast ring.
Just under 1,500 devices are currently testing build 10130 internally.
OSG testers on the Slow ring are currently using build 10125, which leaked on to the web earlier this week.
Almost 14,700 devices are now on build 10125 internally.
Since build 10122 was released last week, just over half a million devices on the public Windows Insiders program are now using this build.
Nearly 1.7 million devices on the Windows Insiders Slow ring are now on build 10074, the most recent Slow ring deployment, which was originally released to the Fast ring one month ago.
A further 155,000 devices are on the older build 10041 (first released to the Slow ring on March 24).
Aside from the 'fbl_impressive' branch, there are also 'winmain' branch builds deployed internally, the most recent of which is build 10127.
Our source also shared one other detail, regarding Microsoft's Surface Hub, the gigantic touchscreen designed to improve collaboration in work and education. While the product isn't yet commercially available, according to current deployment figures, there are "around 300" Surface Hubs in use around the world.