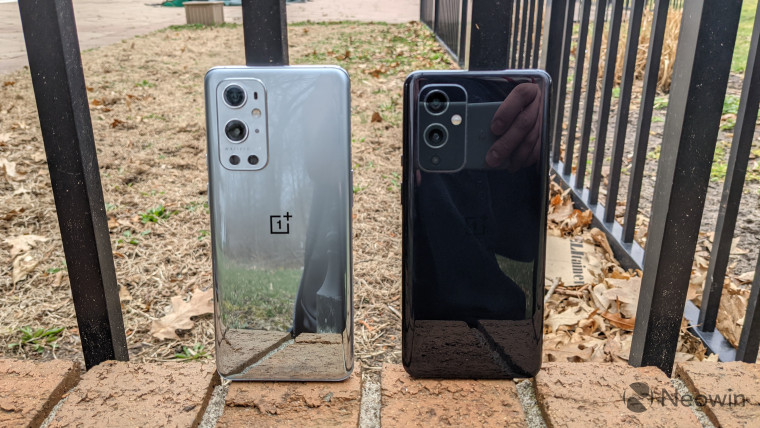 This week, OnePlus introduced its newest round of flagship smartphones, the OnePlus 9 series. Naturally, they were everything that we were already expecting, right down to the Hasselblad branding on the cameras that weren't developed in conjunction with Hasselblad.
Indeed, there's been no hardware collaboration just yet on the two firms' new partnership. Instead, Hasselblad helped with color calibration, something that OnePlus has struggled with in the past. The camera systems between the two phones are similar. The main sensor is a Sony IMX789 and IMX689 in the Pro and the non-Pro, respectively, and the only difference seems to be optical image stabilization in the IMX789. They both have the same IMX766 ultra-wide sensor, and the OnePlus 9 lacks the telephoto lens.
And then there are the screens, something that OnePlus has been wowing its customers with since the OnePlus 7 Pro. The OnePlus 9 has a 6.55-inch 120Hz FHD AMOLED display, which is flat and similar to the one found on the OnePlus 8T. The OnePlus 9 Pro has Fluid Display 2.0, which is an LTPO AMOLED that can adapt between 1Hz and 120Hz to save power.
Speaking of power, both of these devices support Warp Charge 65T wired charging, so they charge blazingly fast. And on the OnePlus 9 Pro, it supports Warp Charge 50 Wireless charging. That's not all though, because the OnePlus 9 supports regular old 15W wireless charging. While 15W may sound small next to 50W, at least it's not nothing, which is what the non-Pro series has historically offered.
Check out the unboxing video below: