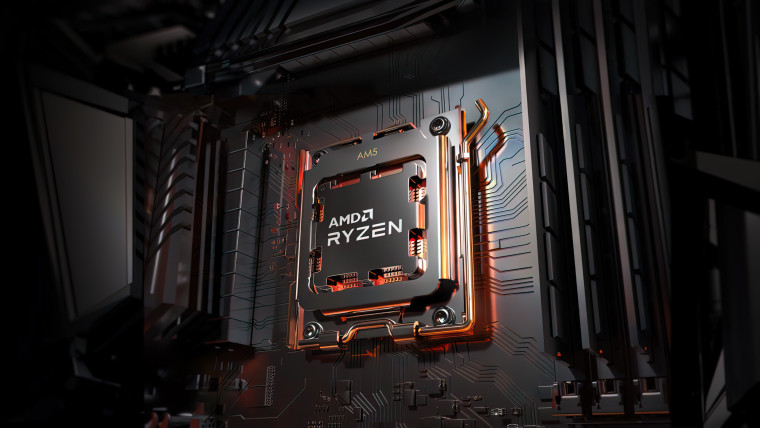 Black Friday sales are a great opportunity to put together a new PC for work or gaming and save some dollars. Are you looking to build a computer powered by AMD's latest Ryzen processors? You are in luck because some of the Ryzen 7000 Series processors, including the flagship model with stacked 3D V-Cache, are now available at their all-time low prices.
Newegg is also price-matching these so you can pay a visit there in case the stocks don't last on Amazon.
The Ryzen 5 7600 is a mid-tier AM5 chip from AMD with the most friendly price tag. It offers the latest Zen 4 architecture improvements without wrecking your bank account. It is a great option for solid gaming and productivity work. And for the first time since its introduction, the Ryzen 5 7600 is available below the $200 mark.
The Ryzen 7 7950X3D is a different model for customers needing much more horsepower and the best gaming experience. Besides offering tremendous horsepower, it features stacked 3D V-Cache, significantly improving gaming performance and other cache-sensitive tasks.
Here are more detailed specs:
Platform
Cores
Clocks
L3 Cache
TDP
Unlocked
AMD Ryzen 5 7600
AM5
6 cores
12 threads
3.8GHz
5.1GHz
32MB
65W
Yes
AMD Ryzen 7 7950X3D
16 cores
32 threads
4.2GHz
5.7GHz
128MB
3D V-Cache
120W
No
Note that all Ryzen 7000 processors require a motherboard with the AM5 socket. They also do not work with DDR4 RAM—only DDR5 is supported. Finally, only the Ryzen 5 7600 comes with a cooler in the box. More expensive models are CPU-only.
You can find more great deals on Amazon US, Amazon UK, and Newegg US. Also, check out our recent deals articles covering more products currently available with more affordable price tags.
As an Amazon Associate, I earn from qualifying purchases.