After well over a year of anticipation, Microsoft's Xbox Series X and Xbox Series S are launching today. Naturally, we've already reviewed the more powerful Xbox Series X, but in case you don't want to read through the whole thing, we've put together a roundup of the top five things you should know about the Xbox Series X|S.
1. The experience is the same
Probably the biggest thing to know is that the experience is completely the same. The Xbox Series X|S has the same Windows 10-based software that you'll find on the Xbox One, so if you're upgrading from the previous generation, there's nothing new to get used to. The Dashboard has been revamped recently, but that's for both generations.
The games are the same too. They're faster and with better graphics, even if developers haven't optimized them, but the Xbox Series X|S can play every game that was playable for the Xbox One family, unless it requires a Kinect. That includes thousands of Xbox One games, hundreds of Xbox 360 games, and dozens of original Xbox games.
It's almost like when the Xbox One X came out, with existing games getting enhanced. The difference now is that game developers can actually charge for the enhancements if they like, or sell a game that only works for the new generation.
2. The controller is finally modernized
With the new console comes a new controller, and while it doesn't come with any crazy design changes, there are a few key ones. For example, it finally has a USB Type-C port. This probably doesn't sound significant to most, since most people probably just use the controller wirelessly and use disposable battery, but it's also a big deal for some.
If you use a wired connection at times, it can be really annoying these days to go and find a micro-USB cable. I think that a lot of us definitely have more USB Type-C cables around in 2020. Previously, you needed to spend a couple hundred dollars on an Elite Controller to get USB Type-C connectivity.
The new controller has some other perks as well. It has a new D-pad that's more similar to the Elite Controller, textured triggers, and a Share button. It's definitely a solid improvement. Sadly, the Xbox Design Lab isn't open for the new controllers just yet.
3. There's no Kinect support
Microsoft made some missteps with its Kinect camera, one of them being that it was mandatory with the original Xbox One. The bundle would run you $499, and it upset gamers that they couldn't purchase the console without the Kinect. Eventually, the two items were sold separately, with an Xbox One coming in at $399. Then came the Xbox One S, which removed the Kinect port, and Microsoft even gave out free adapters. Kinect production ended in 2017, and the new generation doesn't support it at all.
It's a shame too, because it wasn't just about games that would map your motion. It could do other things. It gave you voice control over your console, so you could just walk into a room and say "Xbox on", and your console and TV would turn on. Sadly, Microsoft never solved this by adding microphones to the console.
4. There's no HDMI in port
Another key feature of the Xbox One was HDMI pass-through, and it was pretty great. It had an HDMI in port, so you could plug your cable box into it, letting you watch TV through your Xbox. This was another thing that worked great with the Kinect, because you'd be able to use a voice command like "Xbox, watch NBC", and it would tune into NBC.
Just like Kinect support, the HDMI in port is gone too. If you want to watch TV through your Xbox, you'll need to use an app that can do it.
5. The Xbox Series X is big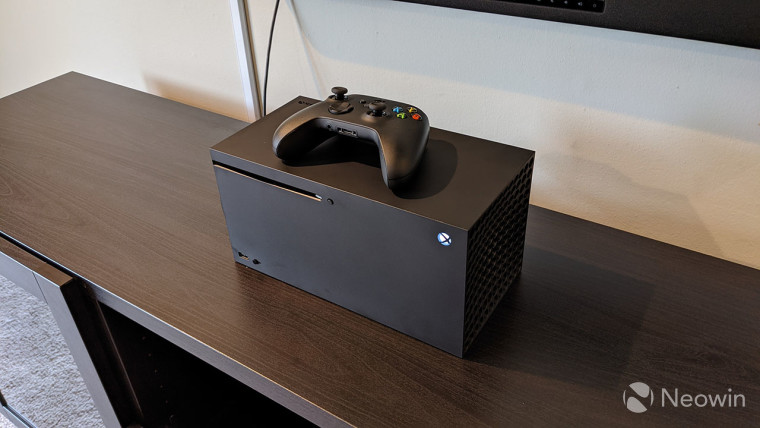 Definitely something you need to know before you buy is that the Xbox Series X is big, whether you stand it up or put it on its side. I ended up putting it on its side because standing up, it's just too big. But that's where the Xbox Series S comes in. The Series S doesn't have 4K gaming support, but it's much more compact.
This is something that you're going to put in your living room, so you'll want to make a plan for it. The Xbox Series X is 151x151x301mm, so there's no way that it's flat in any way.
Those are my five things that you should know before buying the new Xbox consoles. If you've got anything to add, let us know in the comments!