7 Days is a weekly round-up of the Editors' picks of what's been happening in the world of technology - written with a dash of humor, a hint of exasperation, and an endless supply of (Irish) coffee.
It's been a pretty packed start to the month with the IFA consumer electronics trade show in Berlin this week, but there were plenty of other developments across the tech world too. But fear not, for 7 Days is here to bring you up to speed on the week's top stories.
We begin this week with Qualcomm, which has been busy talking up its next-gen Snapdragon 820 chipset for flagship-class mobile devices. The company discussed the 820's 'Smart Protect' technology to protect devices against mobile malware – but more significantly, it said the 820 will provide up to twice as much performance and battery life as the Snapdragon 810. That's quite a claim!
But Qualcomm will have new competition in the mobile processor market, as Intel is making a big push into that space. Intel said on Wednesday that it is bringing its Core M processors to smartphones, launching a new family of chips – Core M3, M5 and M7 – as part of its long-awaited 'Skylake' upgrade.
Intel officially launched the Skylake wave (the sixth generation) of its Core processors this week, allowing its hardware partners to finally show off their latest and greatest devices, running Intel's most powerful and power-efficient chips ever.
And of course, IFA offered the perfect opportunity for them to do so.
Toshiba, for example, unveiled its Satellite Radius 12, a convertible notebook with a 360-degree hinge and some pretty high-end specs, including a 12.5-inch display with up to 4K resolution. However, range-topping models with the optional 4K screen promise less than six hours of battery life – hardly impressive.
Another Toshiba device also made an appearance at IFA – albeit a very brief one. This ultra-thin, ultra-light tablet includes an Intel Atom processor, 1080p display with stylus support, and a detachable keyboard.
Lenovo showed off some of its new Skylake-equipped hardware at IFA too, including this monstrous new Ideacentre AIO 700, a Windows 10 all-in-one with some pretty mighty specs, including an NVIDIA GeForce GTX 950A 2GB VRAM graphics card. It will be sold in 24- and 27-inch flavours, with an optional Windows Hello camera available, for password-free biometric authentication.
Lenovo also showed off another device, which appears to have drawn rather a lot of design 'inspiration' from Microsoft's Surface Pro 3. Indeed, the form factor of the Miix 700 is almost identical to the MS tablet - right down to the rear kickstand, and the detachable keyboard which can be raised slightly with magnetic attachments just below the screen.
Acer showed off its updated Aspire R 13 convertible at IFA, with Windows 10, Skylake chips, USB 3.1 Type-C ports, and a new Precision Touchpad. The R 13's display retains its unusual configuration, with a mid-mounted hinge that allows the notebook to transform into a giant tablet.
Acer also unveiled its new Revo Build, a Windows 10 PC with a modular design, that lets you buy new components and features – including upgraded graphics cards, portable hard drives, sound card, and more – in 'Blocks' that stack and attach magnetically to each other. The aim is to make it as easy as possible to build a PC with only the features that you need – but the success of the device will depend on two things: pricing, and how well Acer supports it.
Like Lenovo, Acer also revealed a new all-in-one PC with Windows Hello support. The U5-710 also offers some fairly high-end specs, although it's only available with a 23.5-inch 1080p display.
Acer also showed off a wide range of new hardware designed for gamers, including its mighty G6 and G3 Predator desktops, and two new Predator notebooks, all with Skylake processors and Windows 10 on board. It also showed off new gaming monitors – including an ultra-wide 35-incher – along with a new gaming-focused Android tablet and smartphone.
Meanwhile, ASUS also unveiled an ultra-wide gaming monitor – the 34-incher joins the company's ROG line, with a pretty dramatic design, and 3440x1440px resolution.
ASUS also joined the growing number of manufacturers to launch a dongle-sized Windows 10 PC. Its new VivoStick features the low-end specs that are common in such devices, but priced at only $129, and with various color options available, it may well tick the right boxes for some buyers.
Let's not mince words: Verizon's logo has been a miserable blot on the mobile industry landscape for far too long. That horrible oversized 'V', the weird stretched 'z', the old-school gradients… all of it was just awful. Thankfully, the US carrier has now ditched that logo – although it didn't exactly rock the boat with its replacement.
News of Verizon's new logo came just one day after Google unveiled its new brand identity, including a new interpretation of its familiar logo. There are three components to the new brand system – the Google wordmark (based upon the company's custom-designed 'Product Sans' font family); the new 'G' icon (a bolder version of the 'G' in the wordmark); and four animated dots (each in one of Google's corporate colors), which appear across the ecosystem.
Be sure to check out some of the designs that Google considered, but ultimately rejected.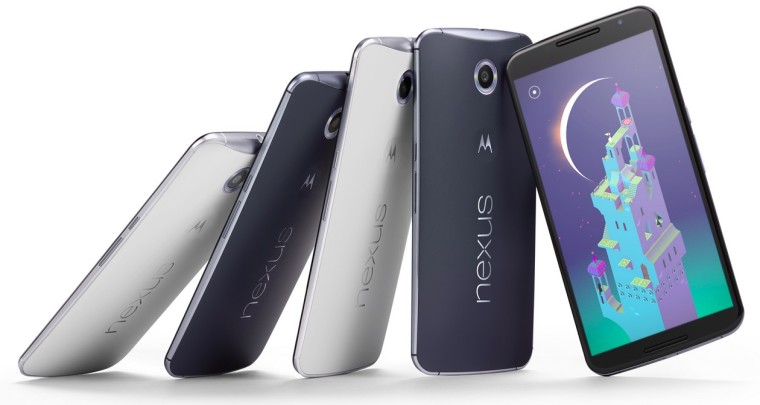 Google's Nexus 6 flagship phone, which it originally announced almost a year ago, got a huge price cut in the US this week. Normally priced from $649.99, it's now available from just $349.99 – a huge $300 discount.
That big price cut isn't too surprising, though – after all, Google is lining up two new Nexus flagships for launch in the next few weeks, its showcase devices for Android 6.0 Marshmallow. Google is evidently clearing inventory ahead of the new handsets' release – indeed, it looks like they'll be officially unveiled on September 29.
LG will be building the smaller (5.2-inch) of the two high-end Nexus handsets, but it seems it's also lining up a new flagship of its own, with a rather distinctive feature: a secondary 'ticker' display, positioned above the main 5.5-inch Quad HD screen.
Sony unveiled its latest flagships on Wednesday, with a family of three high-end handsets: the Xperia Z5, Xperia Z5 Compact, and Xperia Z5 Premium. The Premium is the real headline-grabber here – along with offering the usual top-of-the-line specs you'd expect (including Sony's new 23MP Exmor camera sensor), it's the world's first smartphone with a 4K/Ultra HD display.
And yet another flagship option entered the market on Wednesday, as Huawei announced its Mate S, showing off a key feature in unusual fashion. The device has a pressure-sensitive display, similar to Apple's 'Force Touch' technology, which is expected to appear on its new iPhones next week.
Huawei showed off this technology by using the Mate S' screen to establish the weight of an orange – but this hardly seems like a killer application for such an exciting new feature. Indeed, this seems like it might just be a case of Huawei wanting to beat Apple by launching its phone with the new technology first – but doesn't really know what to do with it. It seems fair to say that most buyers aren't going to be regularly weighing ingredients on their $800 smartphone.
On Thursday, Samsung teased a new device called the 'Galaxy View' but said nothing more about it. However, it evidently has a large rear kickstand, and it may well be the rumored 'Tahoe', a huge 18.4-inch Android tablet that Samsung was recently said to be working on.
The unexpected appearance of the Galaxy View came at the end of Samsung's unveiling of its new Gear S2 and S2 classic smartwatches, both of which run the company's own Tizen OS, and feature 1.2-inch circular displays, promising 2-3 days of battery life.
Meanwhile, Google is planning to add support for its smartwatch OS to Apple devices. Android Wear will begin working on iOS in the next few months – but only a tiny handful of these wearables will be supported at first.
On Thursday, Microsoft rolled out its latest version of Skype for Android and iOS, with some significant changes to the user experience, along with a range of new features and improvements.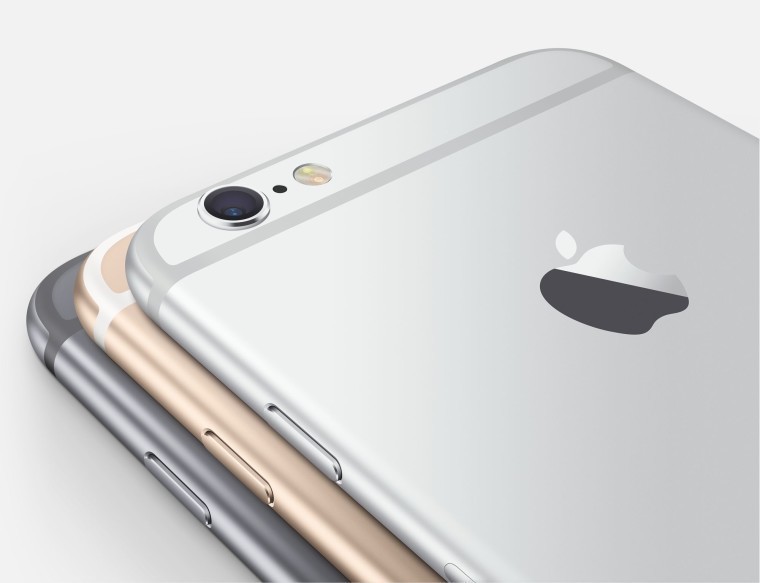 However, there was bad news for fans of jailbreaking iOS devices, as a security research firm revealed that a new type of malware, known as 'KeyRaider', has infiltrated over 250,000 jailbroken iOS devices, potentially gaining password access and intercepting user data.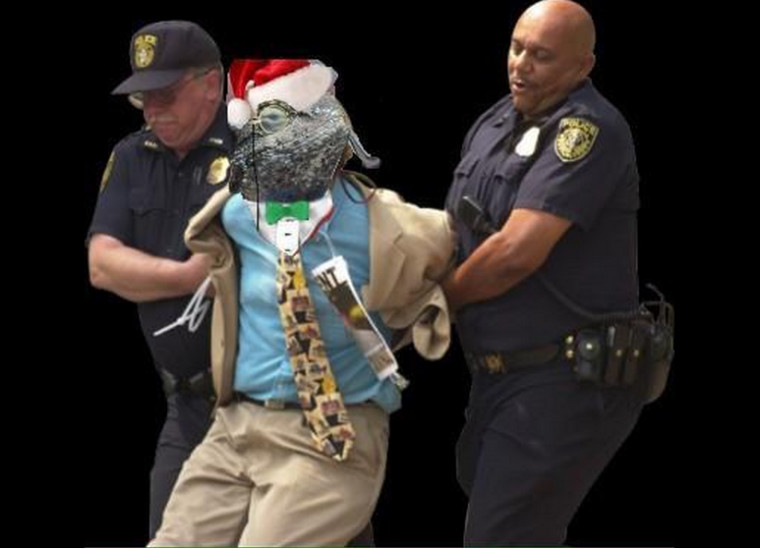 Meanwhile, two British teenagers were arrested on suspicion of using the 'hack-for-hire' services of Lizard Squad to bring down Xbox Live and the PlayStation Network last Christmas.
Microsoft unveiled a new version of its Xbox One this week, available only as part of its new 'Elite Bundle'. The console includes a 1TB Solid State Hybrid Drive, which Microsoft says "optimizes system performance so you can get to the action up to 20 percent faster from energy-saving mode". It also comes with the company's latest 'performance-class' Xbox Elite Wireless Controller.
The BBC has released a trailer for The Gamechangers, its one-off feature-length TV drama based on the controversy surrounding the Grand Theft Auto gaming series. The programme will be broadcast later this month, despite threats by the games' developers to bring legal action against the BBC.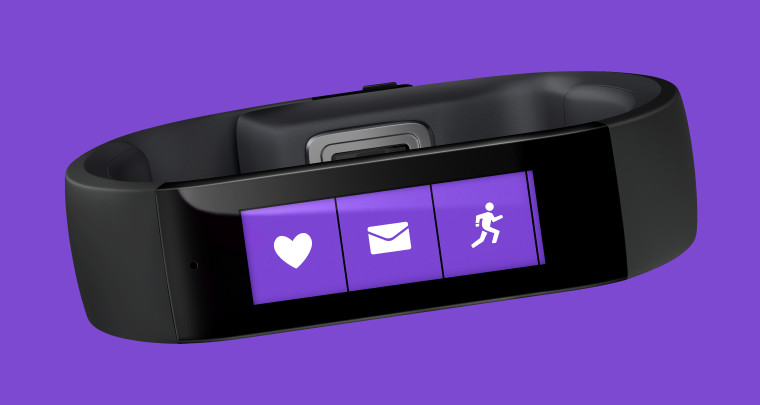 Microsoft's Band received another price cut in the UK this week, as the company and its partners continue to deplete stocks ahead of the Band 2's announcement next month. The Band was available for £139.99 earlier this week, although it's since gone up to £145 – but that's still £24.99 less than the usual £169.99 price tag.
Microsoft announced on Tuesday that Cortana will soon be available on Windows 10 in many more parts of the world. And excitingly, the digital 'personal assistant' will now be able to help with translations into 38 languages, including Klingon.
Qapla'!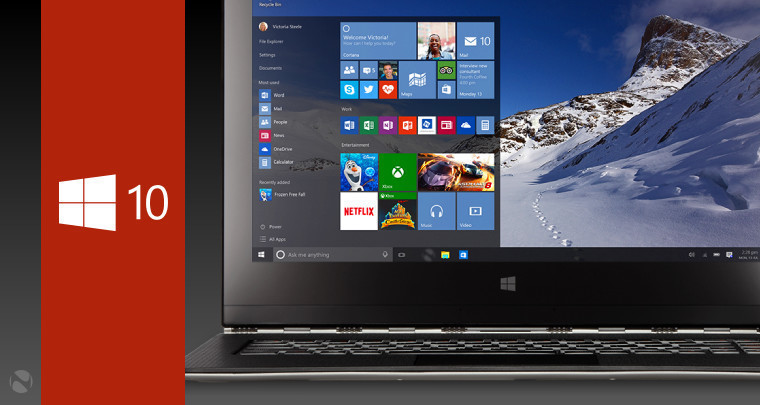 The first major update to Windows 10 will bring a range of new features later this year, including the new Skype messaging experience. Known internally as 'Threshold Wave 2' (or 'TH2'), it looks like this update may arrive a little later than expected.
Since its release on July 29, Windows 10 has already grabbed 5.21% of the desktop OS market, according to the latest figures from NetMarketshare.
And on Friday, Microsoft revealed that its Windows Insider program has now grown to 7 million members. That means that a further one million people have signed up to test Windows 10 previews in the last three weeks alone.
Microsoft said in July that it would launch an unlocked version of its Surface 3 (4G LTE tablet) before the end of August – but on Tuesday, the company announced revised dates for its release. Pre-orders finally opened in the US on Thursday, and will be offered in other markets over the coming weeks.
New details emerged this week on the new dock that Microsoft will sell to enable the 'Continuum' feature in Windows 10 Mobile handsets. Continuum will allow users to connect their phone to a monitor or TV, and use a mouse and keyboard with the device, effectively turning the handset into a mini PC, including a Windows 10 desktop-style user interface.
Acer became the first manufacturer to unveil a flagship-class Windows 10 Mobile phone this week, which will include support for Continuum – and Acer was keen to play up this feature, referring to the new Jade Primo handset as "your pocket PC".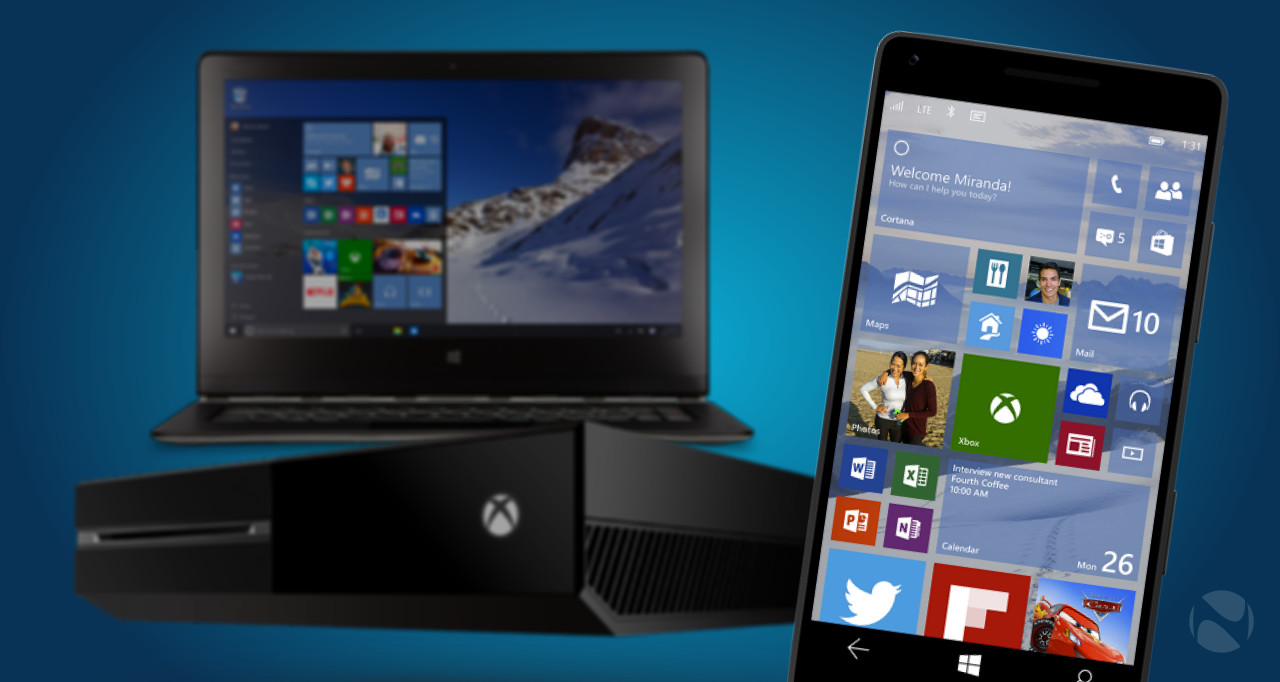 By the way, if you're a bit hazy on why Continuum in Windows 10 Mobile is a big deal, you might want to take a look at an article I wrote back in July, explaining how Microsoft is setting the stage for a truly mobile-first future for computing.
There were no new Windows 10 Mobile preview builds this week, but Microsoft did release a new UpdateAdvisor app, which will help non-preview users to prepare their handsets for upgrade to the latest OS version.
However, on Friday, Microsoft also announced that it is ending support for several Lumia apps in the next few weeks, as it attempts to significantly reduce the amount of photo-related mobile software it maintains.
Microsoft is reportedly considering a multi-billion dollar redevelopment of its Redmond campus – but this isn't just a vanity exercise. The company is considering making massive changes across its sprawling global headquarters near Seattle to help attract younger engineers, and boost productivity among its workforce.
The merchandising machine for the next Star Wars movie kicked into top gear this week, and one of the most exciting official toys to be unveiled is the new BB-8 Astromech Droid. It was designed by Sphero, and includes iOS and Android apps to allow the user to control it, with a Windows Phone app also on the way.
WANT!
From Star Wars to Stardock, which on Tuesday released Object Desktop 16, the latest version of its deep customization suite for Windows, including support for Windows 10.
One of the most intriguing new Windows 10 devices went on sale this week – the PiPO X9, successor to the X8 'Windows TV box + desktop tablet". The X9 also includes dual-boot support for Android 4.4 KitKat.
And by the way, be sure to check out the Tronsmart Ara X5 – Timi Cantisano took a quick look at the new Windows 10 mini-PC this week, with a full review coming soon.
---
The week ahead
Stay tuned to Neowin in the coming days, as Apple unveils its new iPhones and Apple TV, and we're also keeping our fingers crossed for a new Windows 10 Mobile Insider Preview build. We're expecting some more Windows 10 devices to be unveiled this week too (indeed, we'll probably see a lot more of these being launched ahead of the holiday shopping season).
---
A fond farewell
On Monday, Brad Sams announced that he was leaving Neowin for pastures new – and the next day, he revealed that his new gig is over at Petri, where he's joined as Executive Editor.
Brad joined Neowin nine years ago, and under his editorial leadership, the site matured and grew considerably, reaching millions of new readers each year. But the call of fresh challenges is a difficult one to resist, and after almost a decade here, we can certainly understand his desire for some new scenery!
Following Brad's departure, I have since taken over as Neowin's Managing Editor – be sure to get in touch if you have any suggestions about the site, or if there's anything you particularly love (or hate!) about how we do things.
As I step into Brad's shoes here at Neowin, I must say a final thank you to him for all of his help over the years – and for all of the many laughs over the years too. He's a fine friend, a superb colleague, and a true pro, and he'll certainly go on to do many awesome things.
Brad left us with a great foundation on which to build, and we'll be working hard to ensure that Neowin remains a thriving hub of technology information, your go-to source for tech news, and a great place to visit for our amazing community of members and readers.
---
As ever, there's plenty more to read across the site – including loads of interesting discussions over on our forums. From all of us on the Neowin team, have a great weekend!