When it comes to new apps on Windows, it's easy to think that the OS is 'done'. After all, Windows is one of the oldest operating systems in use, so there isn't much that you can't do. There are still some things that are lacking though.
For just about everything that's not available as an app on Windows, there's a web app. But sometimes that's not enough. Here are five apps that I'd like to see come to Windows.
1. Project xCloud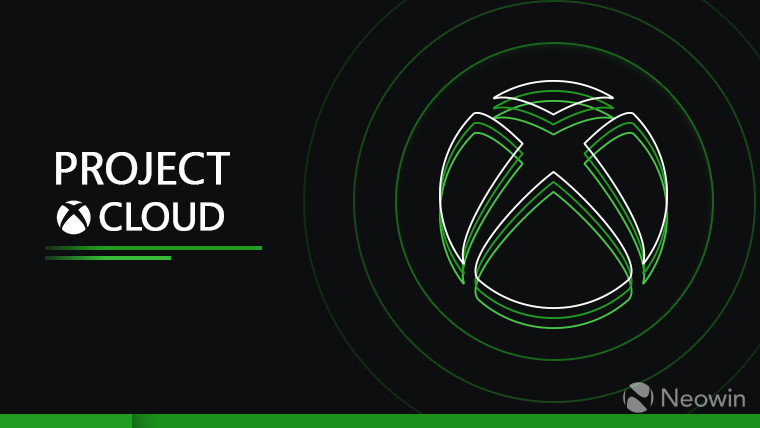 Out of the five apps I thought of, this is the one that's confirmed as coming. Micrsoft originally said it's coming in 2020, although it's unclear if that's still the plan. xCloud is launching publicly next month for Android, with no mention of Windows in newer press releases.
Project xCloud is Microsoft's game streaming service, and the thing that's particularly exciting is that it can turn just about any PC into a gaming PC. That includes Windows on ARM PCs, like the Surface Pro X. Bringing xCloud to Windows isn't just a small thing; it actually unlocks new capablities for your PC and that's why it's number one on the list.
2. Comixology
One of the big things I always want on Windows is more tablet apps, and Comixology is one of those. Sure, Comixology has a web reader, and it's fine. The only problem is that you can't take that web reader offline. In fact, if you've got a Surface Pro 7 that doesn't have cellular connectivity, there's not much you can do to read comic books on the go.
These types of services are the types that make great native apps. Even a progressive web app would do pretty well in my book. I just want a good way to read comic books on the go on Windows, or more vaguely, I want a way to not have to bring a second tablet with me.
3. Apple TV / Podcasts
Does Apple TV and Apple Podcasts count as two? If so, throw in Apple Music for good measure, even though Music has a solid web app. The reason they're all bundled into one is because iTunes needs to die a slow, horrible death. On macOS, iTunes was replaced with those three apps, and it's time for it to happen on Windows as well.
iTunes isn't even a very good media consumption app, even after you get past the bloated experience. A dedicated app for watching your purchased video content would be super helpful. Apple actually has a TV web app, but it only lets you play TV+ content, and it doesn't let you download content for offline playback.
The only problem that Apple would have to work out is syncing with iOS. When the company split up iTunes on macOS, it forked iOS sync into Finder in the OS. On Windows, it would likely need a fourth app.
4. Windows Movie Maker
Windows Live Essentials was a suite of apps that included things like Windows Photo Gallery, Windows Movie Maker, Mail, Writer, and SkyDrive (now OneDrive). OneDrive is the only one of those that still exists, but aside from Movie Maker, all of the rest live on in one form or another.
Just a few years ago when Microsoft was releasing the Windows 10 Creators Update, I really wondered why there was this strange focus on mixed reality creation, rather than the creation that people actually do. The company was adding Paint 3D, but there was no word on a simple yet powerful video editing tool for prosumers.
Apple has one called iMovie. It's free for all Apple users, and if you're just someone with some family home videos looking to edit them, you might actually step away from your Windows 10 PC to do it in iMovie on your iPhone or iPad.
5. Kindle
Yes, obviously, Kindle has to show up on the list. But also, it's number five for a reason. There is a Kindle app for PCs, and there's also a web reader. In fact, there was even a Windows 8 app, which you can probably grab from the Store if you own it.
What I mean, however, is a proper tablet app that rivals the one for iPads and Android tablets. Microsoft got into the tablet market back in 2012, but it seemed to forget that tablets aren't just for productivity. They're for consumption too, and Microsoft launched the Surface without its own e-book platform. In 2017, the Redmond firm did launch its own ebook store, only to kill them off a couple of years later.
Amazon's Kindle Cloud Reader is pretty good. You can use it to download content to read offline, but still, a native app would be nice.
I also asked around Neowin for some ideas, and João Carrasqueira came up with a few.
Mi Home
Compared to a lot of people, I think I've been pretty slow to adopt any kind of smart home products, but recently I finally took the plunge and bought a couple of smart lightbulbs from Xiaomi. The problem is, I can't use my computer to control them at all, and while my phone isn't usually that far away, it can still be inconvenient to reach for it just to turn on my lights.
Really, this is a request that extends to a lot of other companies that make smart home products. A few years ago, I'd spend a lot of time looking at LIFX bulbs because they did have a Windows 10 app, but support for it was dropped so newer bulbs won't work, and the promised web app never really arrived. Likewise, there are no official apps for Philips' Hue family of smart lights. Sure, you can find unofficial apps for these products, but it's not the same, and there's no guarantee they'll always work with newer products. Just make an app for Windows 10, even if it's a PWA.
Revolut
Recently launched in beta in the United States, Revolut might not be terribly well-known for a lot of people, but it's an incredibly convenient bank account that's designed for mobility. It can convert whatever currency you add to your account into the local currency when you travel, so shops don't charge for currency conversion, and it's really easy to manage everything from your phone.
The problem is, just like Mi Home, it only works from your phone, and while it works very well, sometimes I just don't want to reach for my phone to do something, Most banks have online portals where you can manage your accounts, and heck, even N26, a rival company that's very similar to Revolut, has a web app, and it even prompts me to install it as a PWA when I sign in. I know a lot of the features like sending money to contacts and splitting bills rely on your phone contacts, but there's a lot that can be done on a PC.
Pokémon Home
Now, this one might be a little too specific, and I can understand it might not be for everyone. Pokémon Home was launched earlier this year, and it's a cloud-based service that lets you store, manage, and trade all the Pokémon in your collection. It's a successor to Pokémon Bank, which was only available on the 3DS, and one of the goals it had was to be more future-ready by launching on both the Switch and mobile devices. Sadly, there's no way you can access it on a computer, though, and I think that's a shame.
The smartphone and Switch versions have wildly different feature sets, with the smartphone version having more of a focus on social features while the Switch version focuses more on management. I think a potential Windows 10 app, even as a PWA, could combine some aspects of both of those apps, in addition to giving you another endpoint to access the service. The big wide screen could allow for easier management of your storage boxes (which you can only do on Switch), it could display a ton more information from the Pokédex in a single screen, and almost all the features from the mobile version could be fit into a PC app.
What else would you like to see available on Windows? Let us know in the comments!