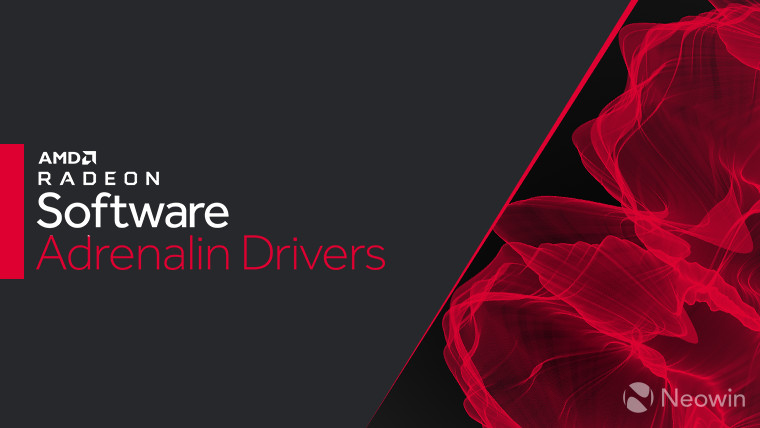 Today's newly released AMD Radeon graphics driver heralds good news for APU users. The Radeon Software Adrenalin 2019 Edition 19.2.3 driver brings in official support for both mobile and desktop APUs in the Ryzen with Vega and Athlon with Vega line-up. DiRT Rally 2.0 optimizations have also arrived.
According to a handy FAQ posted by the company, all upcoming Adrenalin driver releases will continue to support these APUs going forward.
AMD's testing has revealed that compared to the 17.40 launch drivers for Ryzen with Vega mobile processors, the new 19.2.3 will deliver up to an average of 10% extra performance in high profile games such as The Witcher 3, Civilization VI, and Middle-earth Shadow of War. Meanwhile, in more competitive games like PlayerUnknown's Battlegrounds, CS:GO, and Fortnite, APU users can expect FPS boosts of up to 17% over the launch drivers.
As for Codemasters' new racing title Dirt Rally 2.0, which just launched today, this carries optimizations that can boost performance by up to 3% for RX Vega 64 owners. The boost will likely be seen across the entire GCN graphics line.
Here are the fixed and known issues of this release to keep an eye out for:
Fixed Issues

Battlefield™ V players may experience character outlines stuck on screen after being revived.
Fan speeds may remain elevated for longer periods than expected when using Tuning Control Auto Overclock or manual fan curve in Radeon WattMan on AMD Radeon VII.
ReLive wireless VR may experience an application crash or hang during extended periods of play.
Zero RPM will correctly disable in Radeon WattMan on available system configurations when manual fan curve is enabled.
A loss of video may be intermittently experienced when launching a fullscreen player application with Radeon FreeSync enabled.

Known Issues

Mouse lag or system slowdown is observed for extended periods of time with two or more displays connected and one display switched off.
Changes made in Radeon WattMan settings via Radeon Overlay may sometimes not save or take effect once Radeon Overlay is closed.
Some Mobile or Hybrid Graphics system configurations may intermittently experience green flicker when moving the mouse over YouTube™ videos in Chrome web browser. A work around if this occurs is to disable hardware acceleration.
Radeon WattMan settings changes may intermittently not apply on AMD Radeon VII.
Performance metrics overlay and Radeon WattMan gauges may experience inaccurate fluctuating readings on AMD Radeon VII.
The Radeon Software Adrenalin 2019 Edition 19.2.3 driver is now available to download via the links listed in its release notes. Those riding on older drivers can also upgrade to the new release using the AMD Settings application on Windows.
Thanks for the tip Pedro!