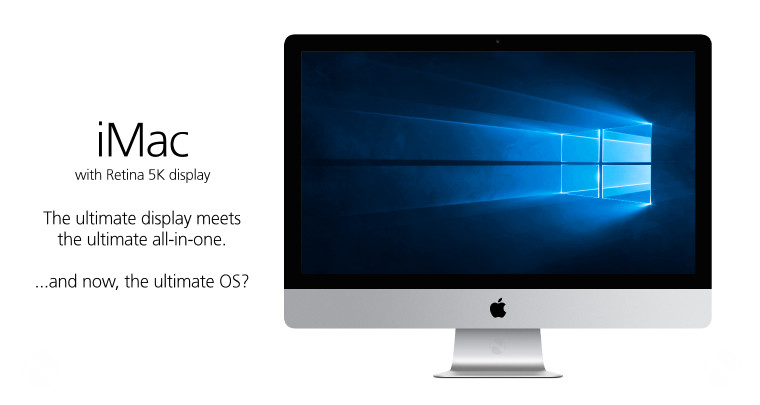 If you own a Mac, you will know that it is possible to dual-boot Windows and OS X on your machine using the built in Boot Camp software. Apple has announced that Windows 10 is now officially supported and the drivers are available too.
To get started, you will need an ISO (and key) for Windows 10 and then you will want to follow the directions at the source link below to make sure the process goes smoothly. If your machine has a Fusion drive, the Windows 10 install is made on the spinning platters not on the SSD portion of the drive.
Apple says Windows 10 is only supported on the models listed below:
Boot Camp 6, which brings support for Windows 10 to the Mac, will enable USB 3, USB-C, Thunderbolt, SD/SDXC, and Superdrive support in Windows 10.
Installing Windows 10 on a Mac is a good option if there is a game or intensive application that you need to run natively on the hardware. If you simply need a lightweight application, using virtualization software like Parallels or VMware may be a better solution.
Instructions: How to Install Windows 10 on a Mac