If you're a fan of multi-monitor setups when working in the office, or when getting stuff done at home, it can sometimes feel a bit restrictive to use a single display on a laptop when you're out and about. That's a problem that ASUS hopes to solve with its new ZenScreen.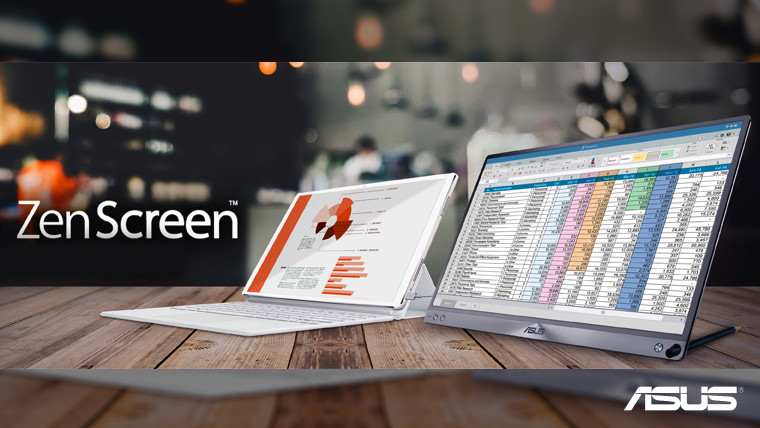 Unveiled today at the IFA tech expo in Germany, the ZenScreen is a 15.6-inch display designed for maximum portability, offering a simple solution to expand your screen space when you're away from home or the workplace.
It's just 8mm thick, and weighs 800g, offering Full HD (1920x1080px) resolution, along with a hybrid USB port, that offers a single connection to any laptop with a USB Type-A or Type-C port.
The monitor has a pretty slim bezel, and it also has a foldable 'smart case', which is just 1mm thick, but is apparently sturdy enough to prop up the display in landscape or portrait orientations. However, it's not clear if the case will be included with the display, or sold as an optional extra.
While the ZenScreen is now listed on ASUS' site, the company hasn't yet revealed when it will be available to purchase, but it'll cost €269 in Europe when it eventually goes on sale.