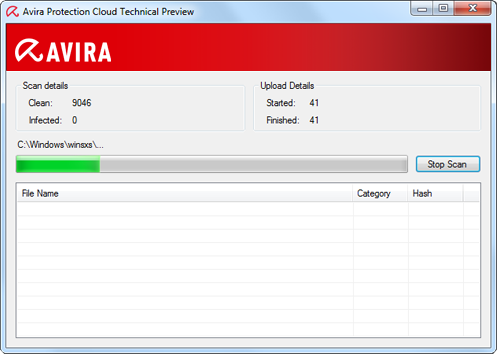 Avira made public today the first release of their Cloud Antivirus. Why join the Protection Cloud? Band together with Avira and the whole user community to recognize and stop malware before it spreads and infects other users.
Features of Avira Protection Cloud Client 0.0.1.3:
Detection updates in real time - Protection is based on the most current malware information at all times, not just when your antivirus software downloads virus definitions.
Scanning that is lighter than air - The files accessed by your computer are matched against the fingerprints of files stored in the cloud. As more scanning is done in the cloud, less processing power is required by the antivirus application.
Access to the very latest anti-malware technology - Access Avira's super computing malware analysis grid and get the best Avira detection ever.
Prevention of false positives - When Avira Virus Lab has access to unknown files at an earlier stage, it can classify them sooner and with more sophisticated analysis systems.
A bird's-eye view of the threat landscape - The Protection Cloud serves as a central location to observe attempted cyber attacks throughout our user base. In turn, our ability to address potential outbreaks is dramatically enhanced.
The change log includes:
Title of error message box has been changed according to the error displayed
Fix for issue with Microsoft Visual C++ dependency check on x86 systems
If you want to download the new Avira Protection Cloud Client, simply sign-up for the beta here; Avira will contact you for additional details and with your login. Go get the new Avira Protection Cloud Client, and if you're not a member of the Beta Zone go ahead and get signed up!