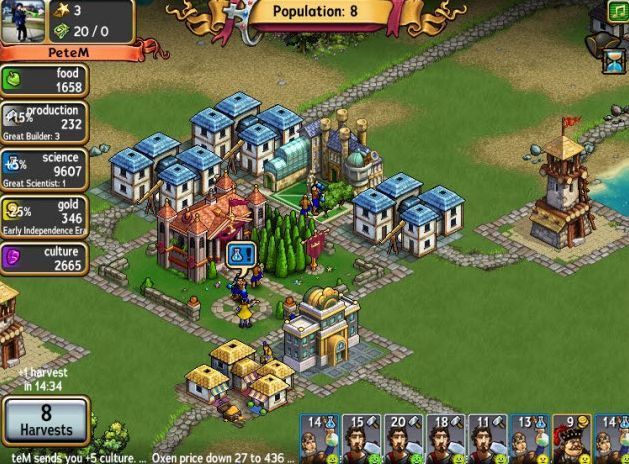 As promised, developer Firaxis Games and publisher 2K Games have launched the open beta test for Civilization World. The long awaited Facebook spin off of the popular PC turn-based strategy game, which is being personally designed by Civilization's creator Sid Meier, has been in development since at least October 2009, an eternity for a game made for playing via Facebook.
While the open beta for the game may have launched, it looks like the interest in playing Civilization World is a bit too high. There are a lot of posts on the game's official Facebook from people who are getting error messages saying that they are not able to log into the game's server. Neowin has also attempted to log into the open beta with no success. Hopefully Firaxis Games will be able to overcome these first day launch issues very soon.
The game itself is definitely not designed to be as hardcore as the PC Civilization games. Civilization World is being made for a large scale Facebook audience who might be more interested in chatting and socializing than raising armies and building Wonders. While the game has persistent features, you can complete a game between competing online players as you set out to build your version of a great civilization.
It remains to be seen if Civilization World will be able to get a large audience, even with Meier's design involvement. The biggest publisher in Facebook-based games continues to be Zynga with titles like Farmville (supposedly created in just six weeks) Frontierville, Cityville and most recently Empires and Allies bringing in tens of millions of registered players.