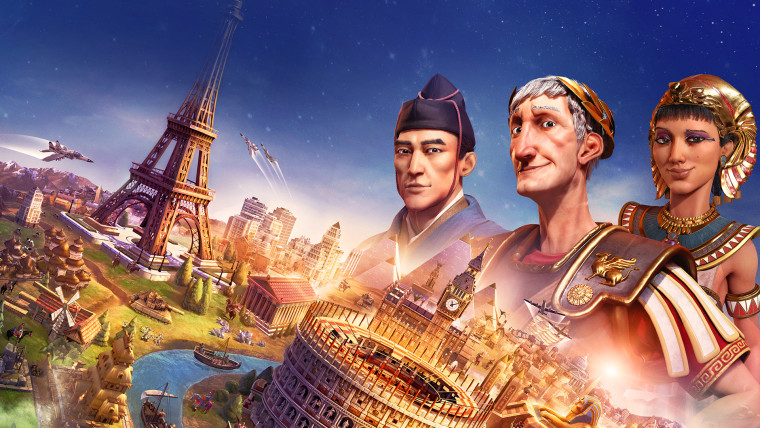 The turn-based strategy staple that is the Sid Meier's Civilization series has enjoyed six mainline entries and plenty of spin-offs since its inception in the early 90s. Fans can now start preparing for another entry, as developer Firaxis Games today confirmed that the next Civilization entry is now in development.
The announcement arrived via a short tweet without even a teaser trailer or a game title attached to it. As such it's unclear as to when the game will be shown off officially, and what is the current launch target. Civilization VI designer Ed Beach is attached to the new project as its Creative Director.
🚨 Hot off the presses. Next Civ game in development!!!!!!! 🤯

— Sid Meier's Civilization (@CivGame) February 17, 2023
At the same time there are some major changes happening inside Firaxis itself. Studio Head Steve Martin and XCOM game director Jake Solomon have been confirmed to be exiting the studio.
Martin had been with Firaxis for 27 years through 32 game launches, and Heather Hazen has been named as his replacement as Studio Head. Hazen has been with Firaxis since 2020 as its Chief Operating Officer, and has previously worked at Epic Games (Fortnite) and PopCap (Plants vs. Zombies and Bejeweled).
"I'm thrilled to have this opportunity to carry on the studio's storied legacy, beginning with the announcement that Firaxis is in development on the next iteration of the legendary Civilization franchise," adds Hazen. "I'm lucky to be working with some of the best developers in our industry, and we have plans to take the Civilization franchise to exciting new heights for our millions of players around the world.
Jake Solomon leaves Firaxis after a 23-year stint. Following the hugely popular XCOM reboot, its sequel, and War of the Chosen projects, his latest game was the tactics entry Marvel's Midnight Suns, which seems to have missed publisher Take-Two's sales targets.
Civilization VI is still enjoying new updates thanks to ongoing DLC releases, and Firaxis has confirmed Marvel's Midnight Suns with post-launch support will continue with new content as well.