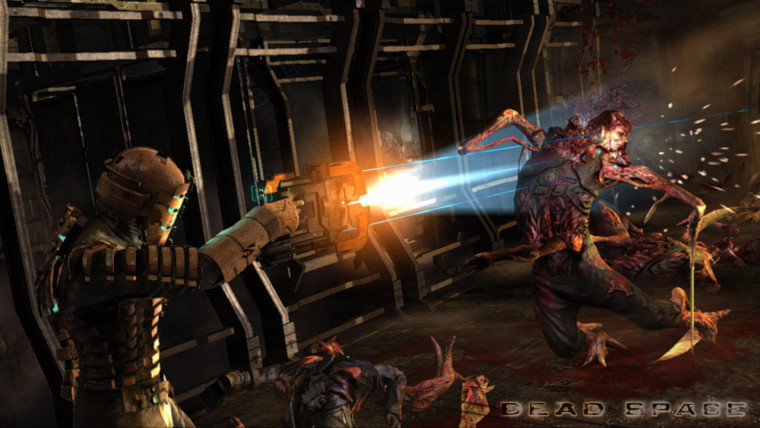 The game that kicked off the Origin On the House program back in 2014 is back for another round, with EA making Dead Space free, once again. The third-person horror shooter launched in 2008 to wide-spread praise and spawned two sequels over the years. Don't miss this opportunity to grab the free copy and try out one of Visceral Games' best works. Sadly, the studio was shut down by EA last year.
The game plays out in the perspective of Isaac Clark, an engineer trapped on the planet-cracker space ship, USG Ishimura, which is conveniently infested with mutated corpses that want to kill him.
To fight back against these 'Necromorphs', the game gives players access to various 'mining tools' to use as weapons, such as a plasma cutter that lets Isaac sever limbs of his opponents. Very handy, considering that unlike other games, shooting off heads isn't very effective at killing Necromorphs, while cutting off limbs, actually is.
Seeing the game's age, its system requirements are pretty modest and should be playable on most modern systems:
• Windows XP (SP2) or Vista
• 2.8 GHz processor or equivalent
• 1 GB RAM (XP), 2 GB RAM (Vista)
• NVIDIA GeForce 6800 or better (7300, 7600 GS, and 8500 are below minimum system requirements)
• ATI X1600 Pro or better (X1300, X1300 Pro and HD2400 are below minimum system requirements)
• 256MB Video Card and Shader Model 3.0 required
• The latest version of DirectX 9.0c
• At least 7.5GB of hard drive space for installation, plus additional space for saved games.​
Dead Space can be claimed for free right now via Origin, and the only requirement is having an account on the platform. Note that EA does not say when does a game end its run on the On the House promotion, so grab it while it's hot.