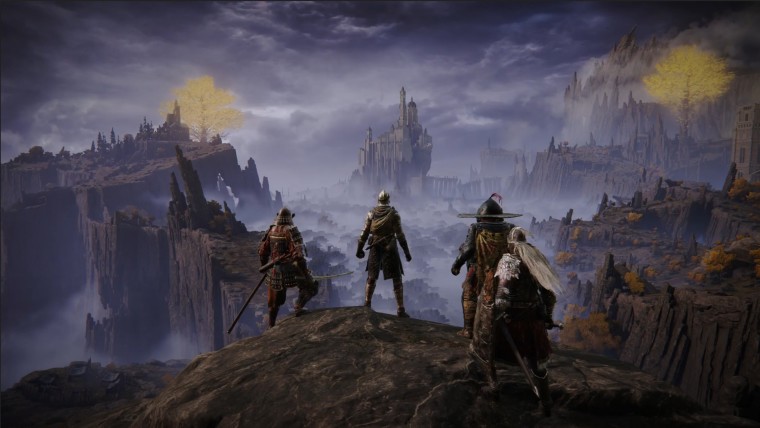 Almost a year ago, modder LukeYui released the Seamless Co-op mod for Elden Ring. It's a project that offered a separate multiplayer experience from the base game that took away most of the inconvenient aspects of FromSoftware's implementation. Now, a beta release of version 2.0 is ready for action, and it carries a couple of major new features for Souls-like fans.
Version 2.0's release is dubbed experimental, and for good reason, as Its player count jump is a huge one. The previous version allowed for up to six players to band together. Now, 127 players can explore The Lands Between in co-op. Even LukeYui admits though that he has only been able to test a 15-player run internally, so the public release should help in gathering data for larger groups, especially on the performance side.
The next major feature is the addition of boss rush gauntlets, and they come in various difficulty flavors. With it, players can challenge bosses and enemies of Elden Ring in waves in an arena without having to go through the open world. This is a feature that many fans have been requesting for as an official mode in the base game.
Players can now jump into PVE, PVP, and boss rush modes via the Marika shrines at Roundtable Hold, Limgrave, and Caelid arenas. Catch the video below for early footage of it from previous tests.
Touting over two million total downloads on its Nexus Mods page, Seamless Co-op has been receiving steady updates since its public release in May of last year to fix bugs and add more quality-of-life features for co-op enjoyers. As the creator describes it, Seamless Co-op is a "mod which removes all multiplayer boundaries and allows for connections to persist after death," and that "game progression is shared between all players."
To download the Elden Ring Seamless Co-op mod, head to its Nexus Mods page here and read through the installation instructions. The 2.0 experimental release can be in the Optional section in the page's file downloads tab. Keep in mind that returning players are recommended to do a clean install of the mod.
LukeYui, the creator behind this hugely popular project, has a history of adding custom content to FromSoftware's Souls-like games. This includes the multiplayer injecting Sekiro Online mod, along with the Blue Sentinel and Randomizer mods for Dark Souls 3. We will have to see if the studio's upcoming Armored Core VI will pique the modder's interest in some way too.