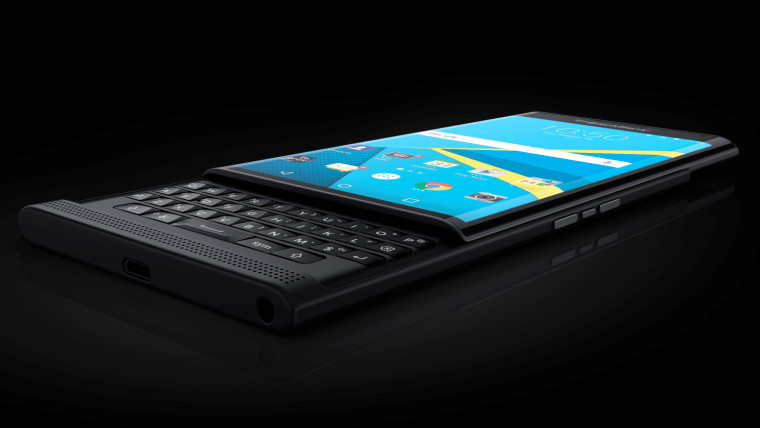 Last week, BlackBerry revealed that it sold just 800,000 smartphones last quarter - less than one tenth of Microsoft's Lumia Windows Phone sales over a similar period. The market clearly has little interest in BlackBerry 10 devices, which has prompted the company to look elsewhere to save its struggling hardware business.
BlackBerry confirmed recent rumors that it is working on a new Android flagship phone, and in a somewhat awkward and stumbling TV interview and demo - in which he appeared to have no idea what he was doing - the company's CEO John Chen also showed off the new handset in the flesh.
After that less-than-graceful introduction, BlackBerry followed up today with a blog post featuring the first official images of the new Android device that you see here. It's called the 'PRIV by BlackBerry', a name that it explains here:
...privacy IS a fast-disappearing privilege in the modern world. The same goes for productivity. Somewhere along the way, most smartphones evolved from tools into toys, with vendors prioritizing fun over work. With PRIV's software enhancements, physical keyboard and oversized screen, all enabled by the slider form factor, we're bringing privacy, productivity, and, oh yes, some sexy, back.
While the likes of Apple, Google and Microsoft favor launching their devices with a bit of fanfare to generate some excitement among buyers, it seems that BlackBerry will slowly continue to reveal details about its device via blogs and social media.
For now, BlackBerry is saying nothing more about the PRIV, and details of pricing and availability remain unannounced.