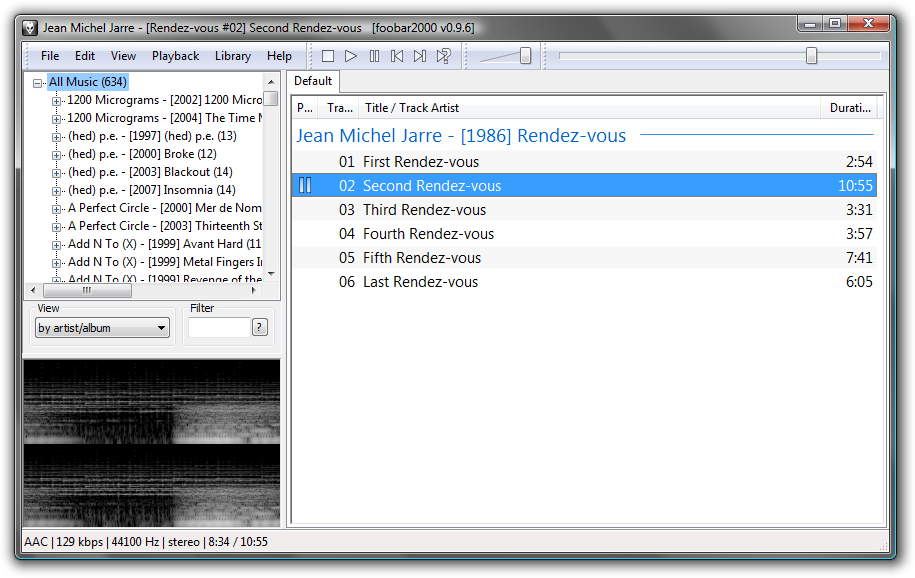 foobar2000 is an advanced freeware audio player for the Windows platform. It features the simplest, most minimalistic interface you'll ever see in this kind of program. Other features include full unicode support, ReplayGain support and native support for several popular audio formats.
foobar2000 features:
Supported audio formats: MP3, MP4, AAC, CD Audio, WMA, Vorbis, FLAC, WavPack, WAV, AIFF, Musepack, Speex, AU, SND... and more with additional components.
Gapless playback.
Full unicode support.
Easily customizable user interface layout.
Advanced tagging capabilities.
Support for ripping Audio CDs as well as transcoding all supported audio formats using the Converter component.
Full ReplayGain support.
Customizable keyboard shortcuts.
Open component architecture allowing third-party developers to extend functionality of the player
foobar2000 v1.3 beta 3 has been released. Multiple bugs have been fixed, including the infamous Properties dialog crash on internet streams. Additionally, metadata filtering feature introduced in 1.3 beta 1 can now be configured to filter specific fields or behave similarly to old foobar2000 versions.
What's new in foobar2000 1.3 Beta:
Generic performance optimizations, mainly affecting very large playlists and libraries.

Playlist & Media Library search dialogs no longer block UI when performing lookups.

Converter: added an option to transfer ReplayGain information to the destination files.

Spurious/oversized metadata such as whole EAC logs entries are now dropped from foobar2000's cache, for better search performance and lower resource usage.

Beta 3: the feature is now customizable by editing LargeFieldsConfig.txt in foobar2000 profile folder.

Corrected gapless playback of HE-AAC files made with iTunes.

Improved smooth playlist scrolling.
What's new in this version, fixed bugs:
Bugs fixed: incorrect display refresh on playback statistics or rating change, incorrect transfer of large metadata values in Converter, unable to save configuration when the same folder is included in the Media Library more than once.
Download: foobar2000 1.3 Beta 7 | 3.6 MB (Freeware)
Screenshots: >>Click Here<<
View: Home Page