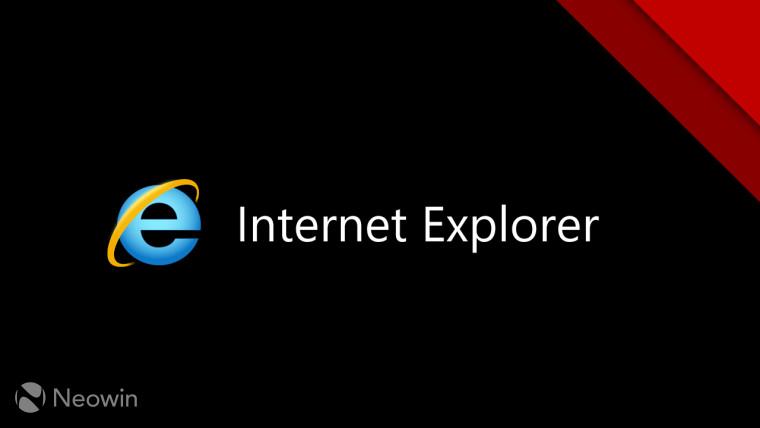 Internet Explorer 11 (IE11) is finally reaching the end of its operational cycle. Microsoft announced today that the support for the desktop application for IE11 will end on June 15, 2022, and the application will be retired. However, Windows 10 LSTC, Server Internet Explorer 11 desktop applications, and MSHTML (Trident) engine will be unaffected by this deadline.
To ensure a smooth transition and allow ample time for the general public and corporations to shift from the legacy browser, Microsoft has announced a timeline for the gradual phasing out of IE11.
Originally introduced with Windows 8.1 in 2013, IE11 was built as a modern, default web browser for Windows. A few months after its initial announcement, it rose to become the second most used desktop browser worldwide. This was at a time when its predecessor Internet Explorer 8, was the most popular web browser on the charts. Times have changed since then and we're now in an era where the Edge Chromium, Google Chrome, and Mozilla Firefox are leading the pack.
This has been coming for a while. Last year in January, Microsoft introduced the new chromium-based Edge browser that will replace Edge Legacy, which had replaced IE11 earlier with the introduction of Windows 10. In August of the same year, the Redmond giant announced that it will be ending its support for Microsoft 365 and other web apps like Microsoft Teams on IE11. Edge Legacy was then replaced fully by the new chromium-based Edge browser via Windows Update.
"We can't thank everyone enough for supporting Internet Explorer over the years. Many people and organizations around the world have depended on IE to support them as they've learned, grown and conducted business online. Microsoft Edge with Internet Explorer mode inherits this important responsibility, and we look forward to supporting you online with Microsoft Edge."
Microsoft affirms that the future of Windows 10 lies with Chromium Edge (now called Microsoft Edge). The new browser has quickly risen in popularity and is now the default web browser on Windows 10. The Redmond giant says that it is "a faster, more secure and more modern browsing experience than Internet Explorer" and that it also has compatibility for older websites and applications baked into it.
As such, the firm recommends switching to Microsoft Edge before the retirement of the IE11 desktop application on June 15 of next year. For enterprises and corporations who want more assistance and information before making the switch, Microsoft has written some details specific to that on its blog post and you can also find more information in our handy summary here.