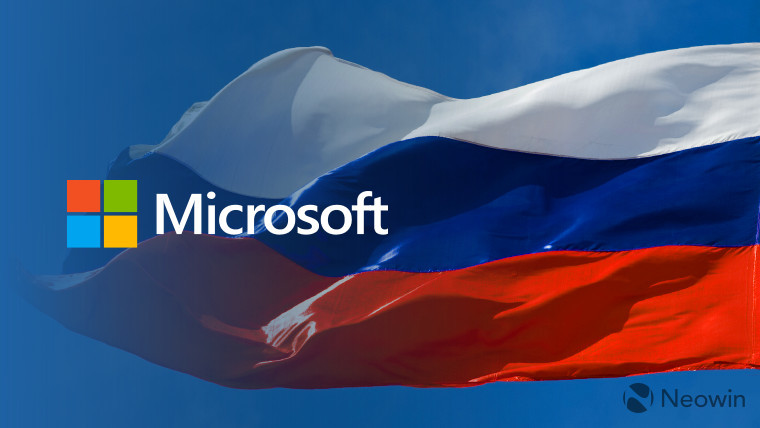 After the start of the Russian invasion of Ukraine, Microsoft announced it will halt all new sales of its products in Russia. I stopped sales of Xbox consoles, Azure, Windows, and Microsoft 365 among others.
It also scaled down its operations in Russia by letting go of 400 employees. It said it will continue to fulfill its contractual obligations with Russian customers while new sales are suspended. As a result, Russian clients started reporting they couldn't download Windows 11 or Windows 10 any longer.
According to Kommersant, one of the oldest Russian publishing houses, Microsoft sent letters to its customers to renew their licenses. This comes as a direct conflict against their own words mentioned previously. It said offices, companies, and legal entities not under sanctions can renew for licenses.
Microsoft made this self-contradicting move to curb piracy in Russia as sanctions made it impossible to get software and updates legally. A source told Kommersant (Google-translated to English):
Microsoft does not want to lose Russian customers, so it does not close the Russian legal entity and is trying to find ways to continue supporting software and updating it.
Russia recently legalized the piracy of Western technology and content such as games and movies. With the sanctions starting to bite, Russia already has laws in place to legalize such actions "in case of emergency related to ensuring the defense and security of the state." The law authorizes the government to seize assets without the consent of the patent holder. It effects only intellectual properties from countries that have imposed sanctions on Russia.
The heavy sanctions have depleted all legal sources of obtaining a licensed copy in the piracy-plagued nation. According to Microsoft, it cost the company $125 million. Microsoft's attempt to hold market share and presence come at the risk of reputation and public backlash from Western countries.
Source: NEXTA via Kommersant