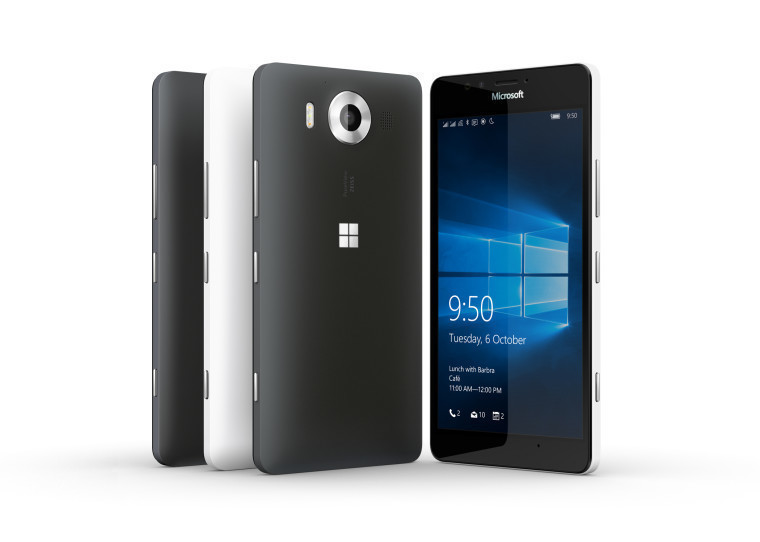 Just over a year ago, Microsoft unveiled the Lumia 950 and 950 XL, its new Windows 10 Mobile flagship phones. In the UK, the company cut the prices of both handsets before they'd even gone on sale, and their prices have been steadily falling since then.
Indeed, last month, Microsoft permanently reduced their UK prices for the third time this year, cutting 22% off the smaller Lumia 950, bringing its cost down to £249, including a free Display Dock worth £79.99. After almost a year on sale, it looks like that had the desired effect of clearing out Microsoft's remaining stocks of the device.
The Lumia 950 is still listed on the Microsoft Store in the UK, but both the black and white models are now out of stock. A button on the page encouraging buyers to 'try this one' - which would ordinarily take them to another store page with an alternative product suggestion - is a dead link.
Amazon.co.uk is also out of Lumia 950 stock, although the device is still available to purchase from third-party Marketplace sellers on its site. Some other retailers still have stock available too, such as Carphone Warehouse - although at £309.99, it's a good deal more expensive there than the most recent Microsoft Store price. If you shop around, you may well find it for less; Mobile Phones Direct, for example, is offering the 950 for £278.99.
The larger Lumia 950 XL is still in stock from the Microsoft Store, priced at £339 with a free Display Dock, although with stocks of its smaller sibling now depleted, it may not be long before those of the XL run out too.
Meanwhile, the Liquid Jade Primo, Acer's Windows 10 Mobile flagship, is still listed on the Microsoft Store UK site at £199 - and is even being promoted in two places on its Windows phone overview page - despite being out of stock for more than a week.
With Microsoft's Windows phones now reaching the end of their retail life, it may be a long time before the company launches any new mobile devices. Microsoft isn't expected to release its much-rumored 'Surface phone' until the second half of 2017, or perhaps as late as 2018.
Source: Microsoft Store / Amazon.co.uk