Microsoft's vice president of OEM partners Nick Parker has said at the Computex technology show that the price of smartphones and tablets running Microsoft's Windows and Windows Phone operating systems will soon sell to the consumer for less than $200.
The move will be possible because Windows Phone 8 is now free to OEMs to use on devices with displays smaller than 9-inches. It is also expected that a cheap version of Windows 8.1  dubbed Windows 8.1 with Bing, will give OEMs more choices for which version of Windows they will use.
The latter platform will feature Bing branding out of the box to attract users to Microsoft's search engine but will be otherwise identical to standard Windows. It will enable Windows tablets to become cheaper too, meaning that 'affordable' could soon be a connotation of both Windows Phone and Windows 8.1 mobile devices.
 According to the Digits blog, part of the Wall Street Journal, Parker explained how "Last year, we were in the 3s, 4s, 500 dollars. This year, we'll be 1s, 2s, 3s" whilst speaking to reporters at Computex. He added that Windows-powered 7, 8 and 10-inch tablet devices will soon be selling at price points "very industry competitive" saying the prices "will really surprise you."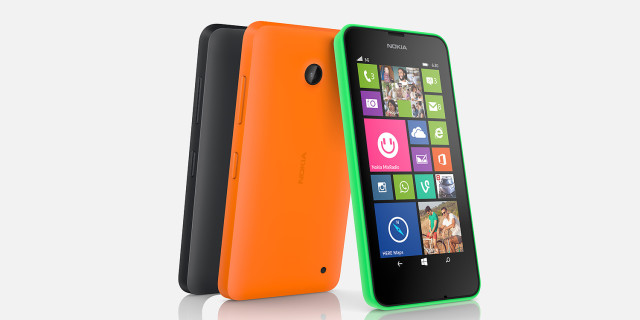 The Nokia Lumia 630 is available SIM-free in the UK now for just £89.95 - around $150 or €110
This hints that even the cheapest devices could be equipped better-than-expected hardware for the consumer to enjoy. Parker also drew emphasis to how Microsoft is funded not just by Windows licensing but also the subscription model of Office 365 and the 'freemium' Skype service. One cheap Windows Phone device has already launched as UK readers can enjoy the Nokia Lumia 630 for the bargain price of £89.95 SIM-free - around $150 or €110.
The company is going to attempt to gain more market share in the smartphone world this year by selling their own Windows Phone-powered Nokia devices as cheaply as they can. Parker added that some markets will see Windows Phone smartphones priced at $200 by the end of this year. These devices could include some of the new devices from OEMs unveiled yesterday at Computex.
Sub-$200 Windows Phone handsets are likely to be popular as the current best-selling Windows Phone device is the Nokia Lumia 520, available on contract from AT&T at just $59.99 and unlocked SIM-free for around $110. If we see more Windows Phone smartphones and Windows tablets around these price points then the OS could finally attract more attention from consumers more in-tune with the offerings of Apple's iOS and devices running Google's Android.
Source: The Wall Street Journal | Image via Nokia