A brand-new Inside Xbox episode set for next week - with Series X gameplay -, a very good Q3 for Microsoft in terms of revenue, and the May 2020 Update inching ever closer to general availability. You can find that, and much more, below, in your Microsoft digest for the week of April 25 – May 1.
Higher revenue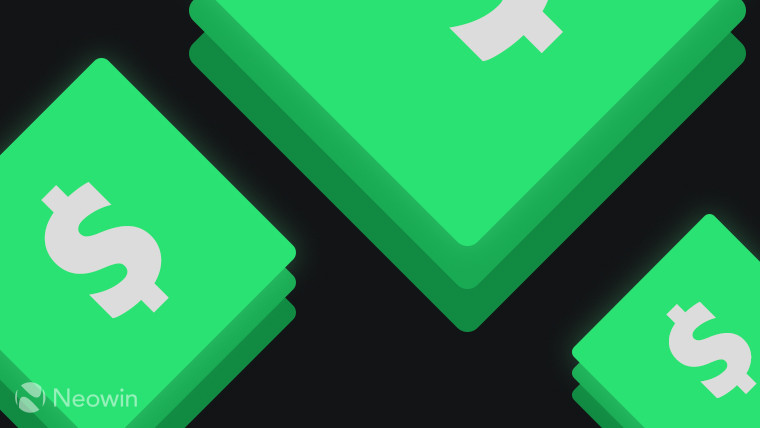 On Wednesday, Microsoft released its earnings report for Q3 of its 2020 financial year, namely the quarter ending on March 31. Revenue totaled $35B (up 15% over the same quarter last year), with operating income being $13B (up 25% year-over-year), and net income sliding in at $10.8B (up 22%).
Of the total revenue, Intelligent Cloud brought in $12.3B (27% increase YoY), followed by Productivity and Business Processes with $11.7B (15% increase), and More Personal Computing with $11B (3% increase YoY).
Beginning with the category that brought in the most money, server products and services increased by 30%, with Azure revenue being up 59%. Server products themselves grew by 11% owing to Server 2008 end of support, while the Enterprise Mobility install base saw a 34% growth to 134 million.
Moving on to Productivity and Business Processes, there are now 39.6 million Office 365 subscribers on the consumer side, and nearly 258 million seats on the commercial side - a 20% YoY growth for the latter. Office 365 commercial revenue was up 25%, and total Office commercial products and services revenue saw a 13% increase due to the 21% decline in Office commercial products – i.e. non-subscription offerings. Furthermore, Office products and cloud services for consumers saw a 15% revenue growth due to subscriptions and Office 2019 sales in Japan.
LinkedIn revenue was up 21%, sessions grew 26%, and Dynamics products and cloud services revenue was up 17% off the back of Dynamics 365 itself which has seen a 47% increase.
Last but not least, More Personal Computing saw a 5% revenue growth in its Windows OEM Pro section due to remote work demand. OEM non-Pro revenue saw a 10% decline on the back of supply chain constraints in China, as well as entry-level segment pressure from Chrome OS. Windows commercial products and cloud services however saw a 17% growth.
Surface revenue was up 1% also due to remote work demands, though this was offset by the same supply chain issues. Gaming revenue declined 1%, though Xbox content and services was up 2% in light of the stay-at-home guidelines.
Lastly, excluding customer acquisition costs, search advertising revenue grew 1%.
New Insider builds
Something that's become pretty expected by now is the release of new Insider builds, whether they're in the Fast, Slow, or any other ring. Let's start with the former.
At the top of the week, Microsoft pushed out 19613.1005, which is part of the vNext development branch. This was a cumulative update meant to test the servicing pipeline of the Fast ring, and as such contained no new features or fixes. The fixes came two days later via build 19619, and covered issues like stordiag.exe crashing on launch or DPC WATCHDOG VIOLATION bugchecks that were experienced by a handful of Insiders. Additionally, if there's a network connectivity error that pops up when you use the Sync button under Settings > Time & Language > Time, you will now be explicitly told that this is the source of the problem.
Sticking to tradition, Server Insider build 19613 was also made available. As usual, it's identical in number to the previous week's Fast ring build, and there's no changelog to be seen.
Moving on to the Release Preview ring, build 19041.208 was released as the new RTM candidate, supplanting 19041.207. This contains the same known issues as the previous one, but adds a fix for the issue that caused the failure in sending NPLogonNotify API notifications from the credential provider framework. We're on the home stretch for the release of the May 2020 Update (codename 20H1 or version 2004) and so it's no wonder that the date of general availability is allegedly stated to be May 28. Though initially meant to enter the GA phase on Patch Tuesday (May 12), the release was reportedly pushed back due to a zero-day exploit that Microsoft wants to fix.
In the meantime, the current latest feature update, version 1909 or the November 2019 Update, is now on a third of Windows 10 PCs, a 5.2% increase compared to last month. That said, the vast majority of users are still on the May 2019 Update or 1903.
Switching gears a tad to Office, Insiders on iPadOS are now able to open two Word or PowerPoint files at once, provided they have the latest update that brings the version up to 2.37.
Schools using the Office 365 A1 subscription – which for such institutions is free – will be able to host virtual graduations using Microsoft Teams, at no cost. That's just as good, since the latest round of updates has brought in new admin features and increased event limits, and a security vulnerability that exploited GIFs to access user data has been fixed.
Lastly, if you're on an Office 365 (now Microsoft 365) subscription, you should start seeing OneNote 2016 being offered automatically during the install process. The rollout of this started in March, and it seems like it's at the point of broader availability. Mind you, this is the Win32 app, now called just OneNote, and not the UWP app which was recently renamed to OneNote for Windows 10.
Future games
We got a taste of next-gen this week, albeit sans gameplay, but that's coming next week.
First up, news concerning Flight Simulator was released, revealing NAVBLUE, meteoblue, and FlightAware as additional partners (more about them in separate 'Spotlight' bits of news to come). Next week we can also expect more information about the SDK update, and there's now confirmation that Alpha build 1.3.X.X is expected to be made available within the next 7-10 days.
In third-party news, Ubisoft unveiled Assassin's Creed Valhalla, a Norse-themed entry in the series which will see folks dual-wield heavy weapons, use the iconic hidden blade, and even set sail. Created by Ubisoft Montréal with the help of 14 other studios around the world, the game is set to be available holiday 2020 on PC, Xbox One, Xbox Series X, PlayStation 4, PlayStation 5, and Google Stadia. The PC version is exclusive to Uplay and the Epic Games Store.
Sticking to third-parties, Microsoft confirmed that it will have a special episode of Inside Xbox on May 7, at 8AM PT – kicking off Geoff Keighley's Summer Game Fest four-month event -, where it will showcase "First Look next-gen gameplay" from its global developer partners. In other words, we'll get to see at long last what the Series X is capable of in terms of actual gameplay.
Also in the pipeline is the beginning of testing for Halo 3 and ODST on PC, and the Xbox Game Streaming app for Windows 10. We should of course touch on what's available now, too.
Gears Tactics, the very well received XCOM-like spinoff can be yours now via the Microsoft Store, Steam, or Game Pass, and you should check our review if you want to know more.
In case that's not quite your cup of tea, the May Games with Gold have been announced, with V-Rally 4 for Xbox One being claimable between May 1 - 31, Warhammer 40,000: Inquisitor – Martyr for the same console between May 16 – June 15, Sensible World of Soccer for current and last-gen Xbox consoles between May 1 – 15, and Overlord II for both last and current-gen Xbox consoles between May 16 – 31. V-Rally 4 and Sensible World of Soccer can be yours now, and don't forget that Knights of Pen and Paper Bundle can be claimed for free until May 15.
In terms of changes, Xbox One version 2006 should be available to Xbox Insiders in the Skip Ahead ring, and you are now able to use your Microsoft Rewards points to subscribe to Mixer channels.
Ending on quite the high note, Microsoft has revealed that Xbox Game Pass now has in excess of 10 million members in 41 countries, while Xbox Live has almost 90 million active users. According to the company, folks have added 23 million friends since March (a 70% increase), and multiplayer games have seen a 130% increase in play time, with the largest growth being seen in Africa and the Middle East (240% increase).
In addition, the Redmond giant says that the model of Game Pass is meant to allow players to easily try new things, which the firm stated has translated into users playing 40% more games after subscribing, and 90% of users playing games they wouldn't have tried otherwise.
The Fast ring
Logging off
We end, in a rather appropriate fashion given the current circumstances, with virtual news.
Registration for Microsoft's digital Build 2020 has kicked off, and if you're someone who has already paid the $2,395 entry fee for the in-person event, you should have been refunded by now. Unlike previous events, the important keynotes will be broadcast multiple times to hit different time zones, although there will still be breakout sessions, Q&A, and interactive bits. Keep in mind that next year's Build conference will be all-digital too.
In other virtual news, Windows Virtual Desktop deployment has been made easier via a new administration experience that's now built into the Azure Portal, in addition to compliance enhancements, and security-related additions.
In closing, one of the more interesting bits of newsworthy leaks this week was that of HoloScreens, an app meant to bring virtual screens to VR devices. Codenamed Mirage – with a desktop equivalent under the codename Santos -, this app allows folks to position additional monitors and adjust the layout, as an add-on to the main screen.
Missed any of the previous columns? Be sure to have a look right here.