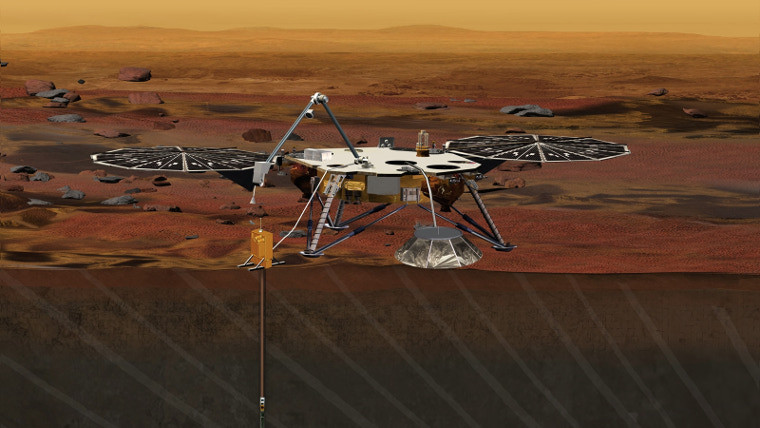 NASA is preparing to launch its next mission to Mars on Saturday 5th May from the Vandenberg Air Force Base at 4:05 a.m. PDT (11:05 a.m. UTC). The Interior Exploration using Seismic Investigations, Geodesy and Heat Transport (InSight) will launch aboard a United Launch Alliance Atlas V rocket and arrive on Mars in November.
In addition to the InSight lander, the Mars Cube One experiment will hitch a ride according to NASA's announcement:
"Launching on the same rocket is a separate NASA technology experiment known as Mars Cube One (MarCO). MarCO consists of two mini-spacecraft and will be the first test of CubeSat technology in deep space. They are designed to test new communications and navigation capabilities for future missions and may aid InSight communications."
Unlike the Mars rovers which were launched in the past, InSight will be stationary and "peer deep beneath the Martian surface". InSight will measure the planet's heat output, listen for marsquakes, and use the seismic wave data to develop a map of the planet's vast interior. The scientists hope the data will help explain how rocky planets like Earth are formed.
To watch the actual launch event, tune into the PBS NewsHour's NASA TV mirror stream above or tune into NASA TV directly. According to The Verge, there's a 20 percent chance the launch will go ahead on Saturday but if the fog interferes with the launch, NASA has 35 opportunities to launch the Atlas V rocket between now and June 8th.