Earlier this week a listing for the upcoming OnePlus 6 device went live on Amazon India's website with a "Notify Me" option, indicating that the smartphone is launching soon. Though the listing did not reveal the launch date for the OnePlus 6, the Chinese phone maker has announced via its UK portal that its next flagship device will be unveiled at the Copper Box Arena in London on May 16 at 5 PM BST.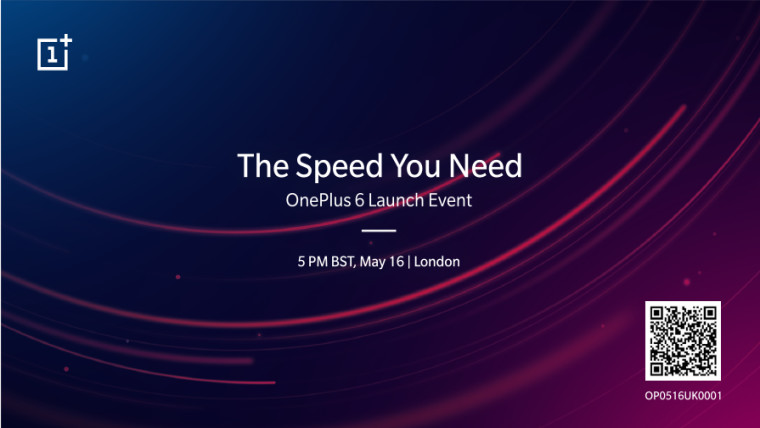 The launch event is being branded as "The Speed You Need." More importantly, aside from being an occasion for the official debut of OnePlus 6, the unveiling will also serve as a fan event where customers will be able to experience for the first time the company's latest flagship device and receive a number of free gifts. Early bird tickets for the event are also going for £16 starting today, though the sale period closes after 60 hours. Standard tickets cost £30, though fans can purchase tickets for two for just £40.
The announcement finally debunks previous rumors claiming the OnePlus 6 would debut on May 5, though the specs of the successor to the OnePlus 5T were not included in the listing. Nonetheless, OnePlus CEO Pete Lau previously confirmed that the device will be powered by a Qualcomm Snapdragon 845 processor and include up to 8GB of RAM and 256GB of internal storage. Last March, Lau also corroborated reports that the phone's display will adopt the notch.
Rumors also claim that OnePlus 6 will come in the standard black, white, and dark blue color options as well as include gesture support. More details about the upcoming device will be officially revealed next month at the London event.