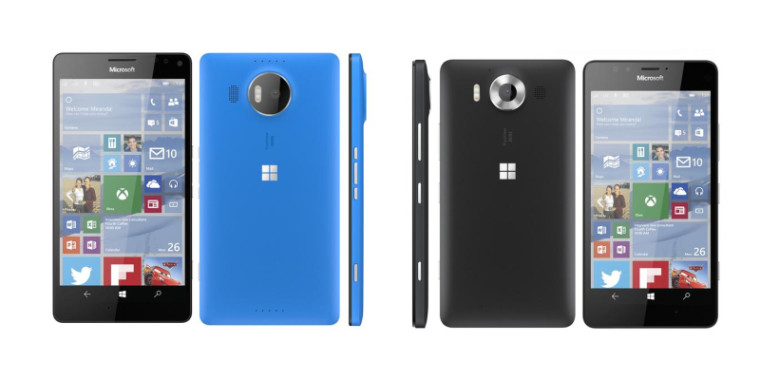 Two renderings and a photograph of Microsoft's upcoming Lumia smartphones leaked late Wednesday, providing just the second real glimpse of the company's first new devices to feature Windows 10 Mobile after a photo of Cityman leaked earlier this month. But what do you think about them?
The phones, known internally as "Talkman and "Cityman" and expected to be named the Lumia 950 and 950 XL, will reportedly pack several high-end features, with each device packing USB Type-C, a 1440x2560 resolution display, 20-megapixel rear camera, 3GB of RAM and 32GB of onboard storage. The 950 XL, which will feature a 5.7-inch display, will reportedly have Qualcomm's Snapdragon 810 octacore chip, while the 5.2-inch 950 will reportedly have the hexacore Snapdragon 808.
Perhaps most notably, the 950 and 950 XL will be the first devices to include Windows 10 Mobile's new Continuum feature, which creates a traditional Windows desktop when the phone is paired with an external display.
On the flip side, some may be disappointed with the phones' design, such as the colored polycarbonate body that resembles the appearance of Microsoft's mid-range Lumia 640 and 640 XL. Similarly, the new flagship phones will also feature virtual buttons instead of physical buttons, as with the 640 and 640 XL.
Cast your vote in the poll and feel free you provide the rationale for your choice in the comments below!
Image via @evleaks