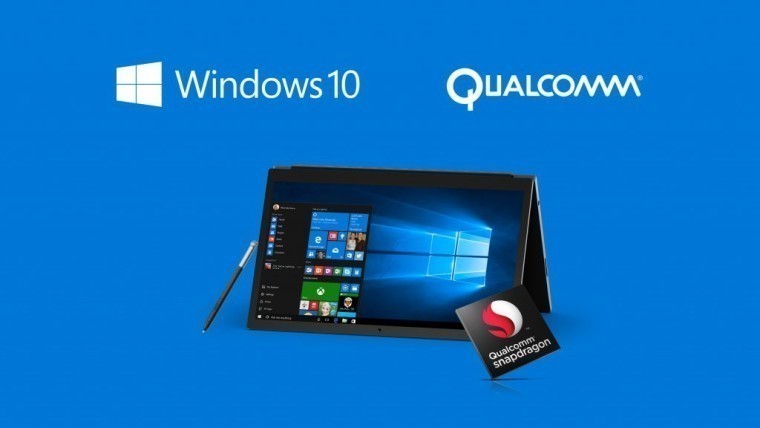 This week has been quite exciting for Microsoft fans, as the firm revealed its latest laptops, the Surface Book 2 in a 13-inch and 15-inch configuration. If that wasn't enough, Qualcomm also held its annual Summit event in Hong Kong, with Microsoft sharing some juicy details about Snapdragon-powered Windows 10 laptops.
Now, we have been hearing about this for quite some time, in fact, the joint announcement was made by Qualcomm and Microsoft close to a year ago. You might be thinking that there are only a couple months left until the end of the year, and there's yet to be a promised product announced. Luckily for you, neither firm has forgotten their promise, and something does appear to be coming by the end of 2017. Don McGuire, VP of Global Product Marketing for Qualcomm, stated that more information would be revealed "over the next coming weeks."
While this doesn't really say much, Pete Bernard, Principal Group Program Manager at Microsoft, gave a little more detail about the project stating that: "We've been on this journey for almost a year. We've been working furiously in Redmond and with our partners in San Diego".
The company has apparently been experimenting with "hundreds of these devices" and even boasted that the laptops are getting days of battery life, which is an impressive claim. As for a starting point, the first devices should arrive with the Snapdragon 835 processor. This is quite interesting information and with only a couple months left, we can't wait to see what arrives on the market.
Update: It looks like Fudzilla was able to get some more details from Cristiano Amon, who is the Executive Vice President at Qualcomm. According to the site, Amon stated that devices will be able to stream roughly 28 to 29 hours of Netflix and have battery life when connected to LTE and Wi-Fi in the range of 20 hours.
Source: Trusted Reviews via The Verge