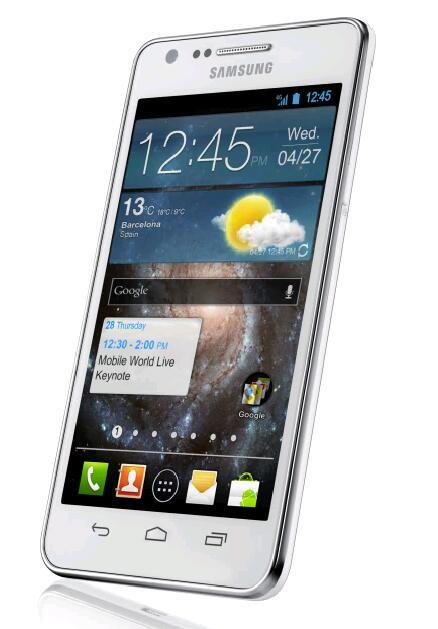 The image on the left leaked online way back in February
Thanks to VTR, a mobile carrier in Chile, an image of the Samsung Galaxy S2 Plus has surfaced online which closely resembles a leaked press image from Samsung that was leaked all the way back in February by a Russian blogger.
Although the rounded corners appear to be heavily influenced by lawyers, along with the image a few specs were also revealed which indicate that the Samsung Galaxy S2 Plus will come with a larger 4.5″ AMOLED touchscreen display, in addition to being paired with a dual-core 1.5GHz Exynos processor.
According International Business Times, the device also includes 1GB RAM, 16GB of internal memory, an 8-megapixel rear camera, a microSD card slot for an additional storage space of [up to] 32GB, Bluetooth v2.0 and Wi-Fi 802.11 b/g/n.as well as Android 4.0 Ice Cream Sandwich preloaded.
In comparison, the current version of the Galaxy S2 is shipped with a 1.2 GHz Exynos processor. It's also not the first Plus version by Samsung, the Korean handset maker recently launched the Galaxy S Plus, an upgraded edition of Galaxy S.
Pricing and availability have yet to be confirmed, but if the rumors online are to be believed, it's expected to fall into the low-to-mid range offering, which might make it an attractive (cheaper) alternative to the hugely popular Galaxy S3.
Source: International Business Times
Images: Twitter and International Business Times