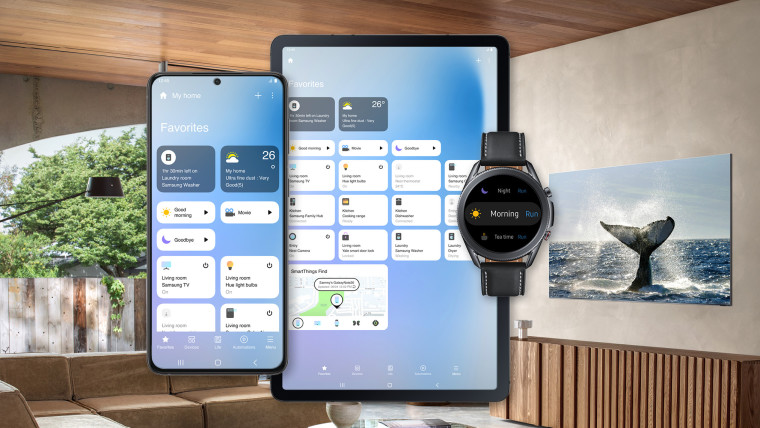 Samsung has announced that its SmartThings software for mobile and desktop has been updated complete with a new interface that's easier to use and delivers faster load times. Despite the new interface, Samsung says that the update will ensure a seamless transition from the old interface.
Commenting on the new SmartThings app, Jaeyeon Jung, Corporate Vice President at Samsung Electronics, said:
"We're pleased to introduce the new SmartThings experience. We've listened to our customers and have invested in our technology to enhance the user experience to make it simpler. As smart homes continue to surge in popularity, SmartThings is the ideal platform that allows everyone to enjoy a smarter life with connected devices."
The new app is split into five categories, Favourites, Devices, Life, Automations, and Menu. The Favourites hub is the new home screen of the app and gives quicker access to frequently used devices, scenes, and services. Devices lets you control each of your connected devices, Life allows you to keep up with all the latest connected living developments, Automations lets you have devices work in tandem, and the Menu is where all the additional SmartThings features live including SmartThings Labs, Notifications, History, and Settings.
The new interface is available on Android devices starting today and the update for iOS is due in the near future. The Windows version is available for the Galaxy Book and other Windows PCs.