For several years now, Sony's flagships have donned the same design - sporting a glass front and back -, with the front being covered almost entirely in bezels, or so it would seem. Several leaks have continually teased a new design language; with the latest coming from Sony itself, just days before Mobile World Congress in Barcelona.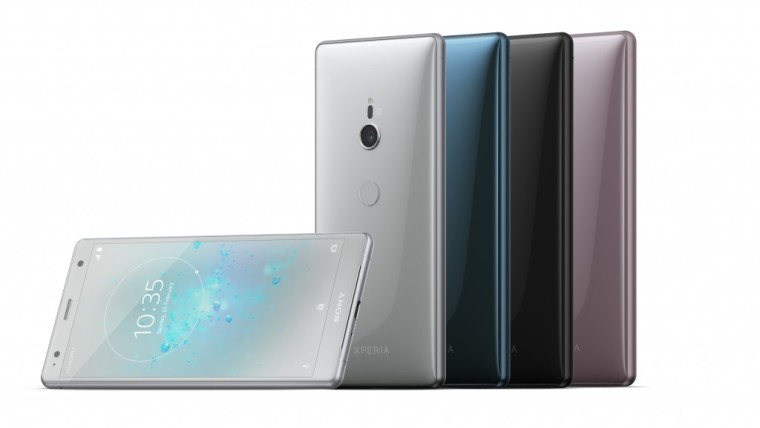 With that said, today Sony has unveiled two refreshed flagship devices; the Xperia XZ2, and XZ2 Compact. These devices both sport the new 'Ambient Flow' redesign, that sees the angular design being replaced with a more rounded finish. According to the Japanese electronics giant, this design fits more 'snuggly' in a human hand. Fans of fingerprint sensors will be happy to know that the company has now included these on the back of the device. Although having them integrated into the power button proved to be a boon for symmetry, the firm seems to have taken the road well traveled here.
Both these devices include a Gorilla Glass 5 front panel, with an anti-twist metal frame. The higher-end model includes a curved glass back, something that is absent on its compact sibling. Both these devices come with IP-68/65 ratings respectively. Specifications wise, these are quite a step up from previous models - even more so for the compact XZ2 Compact. Both devices come with a bump in resolution, with the XZ2 sporting a 1440p display, and the XZ2 Compact getting a bump from 720p to 1080p. Fans of tall displays will feel right at home, with the larger of the two sporting a 5.7-inch 2:1 aspect ratio. Not only that, but these displays support HDR output, with SDR content automatically being 'up-converted' according to the company. The XZ2 Compact features a 5-inch display.
Both devices are powered by the new Qualcomm Snapdragon 845, 4GB of RAM, and 64GB of storage. For those who need even more space for selfies, the device supports microSD expansion as well. Sound junkies will feel right at home, with support for AptX HD and LDAC codecs built right into these devices. However, Sony has removed the headphone jack adding the usual USB 3.0 Type-C.
On the camera front, these devices sport a 19-megapixel sensor, with 4K support. Beyond that, it will allow you to shoot ultra-slow motion video, up to 960fps at 1080p. For comparison, this is better than what Samsung showed off yesterday when it launched the Galaxy S9-series. The XZ2 and XZ2 Compact come with Android 8.0 Oreo right out of the box. For those who prefer stock Android on their smartphones, unfortunately these devices do come with the Sony overlay.
The XZ2 comes with a battery capacity of 3180mAh and includes wireless charging, with the XZ2 Compact's capacity being trimmed somewhat to a mere 2870mAh. The latter of the two does not feature wireless charging as one would expect due to the plastic back plate.
These devices will launch with several color choices; with the Xperia XZ2 coming in Liquid Black, Liquid Silver, and Deep Green, and Ash Pink, and the XZ2 Compact launching in Black, White Silver, Moss Green, and Coral Pink. Availability is set for late March or early May. Worldwide pricing, on the other hand, will be made available by Sony closer to launch.