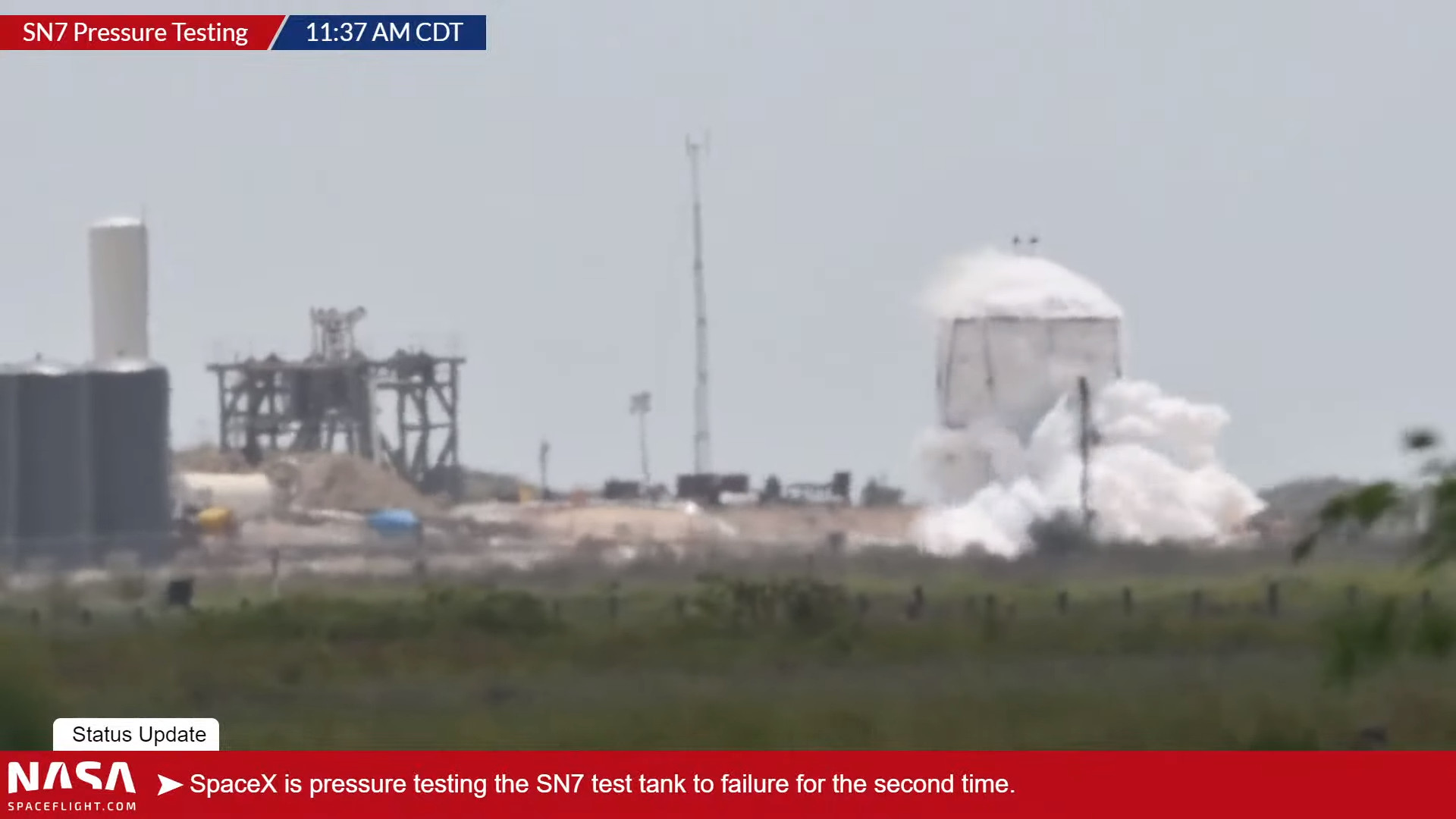 Starship development has picked up pace in recent weeks. On Tuesday, June 23, SpaceX took the SN7 prototype's fuel tank for yet another test run. This time, it was the cryogenic pressure test to failure in Boca Chica, Texas (via Space.com).
The test began by filling the fuel tank with super-chilled liquid nitrogen to check whether the tank can hold the propellant for an actual launch. The fuel tank was tested beyond its limit before it gave way and 'popped' quite dramatically. Soon, thick, white nitrogen plumes covered the test site along with whatever remained of the fuel tank.
This was the second cryogenic pressure test to failure for the SN7 prototype. After the first test run, the spacecraft was repaired for further testing. Moreover, unlike the SN4 prototype that exploded on the test site on May 30 due to a leak, the SN7 was intentionally put through more pressure than it was built to withstand so that vital data can be gathered for the development of Starship.
This month has been quite eventful for the Starship initiative at SpaceX. First, the founder and CEO of the company notified employees to consider the Starship project as the top priority in the foreseeable future. We then received confirmation that the company was building floating spaceports for the Starship's raison d'être—space travel and hypersonic flights. However, the first test flights for the rocket are not expected before a couple of years at least.