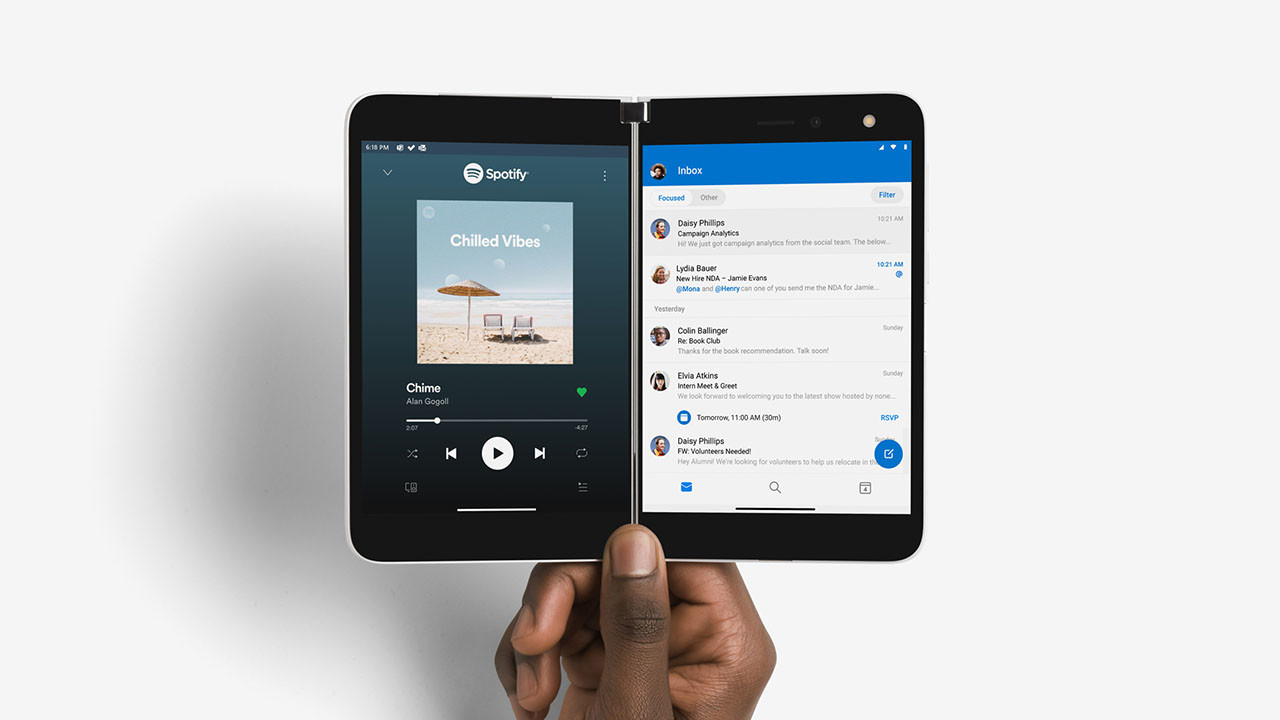 Surface Duo's software support so far has been sub-par, to put it mildly, and the hope of getting the smartphone from Android 12 to 13 is thin. Still, those owning the original Surface Duo are not left behind. The smartphone can now run Android 13 thanks to an unofficial ROM made by one of Microsoft's ex-engineers.
The project allows Surface Duo owners to experience Pixel-like Android 13 in its full glory. In addition, the creator went the extra mile to support Duo's different postures, so the OS now reacts to the dual, single-screen, tent, and other modes.
Finally it's here. Android 13 Pixel Experience for Surface Duo.

It took a bit longer than expected, but I finally can say it's somewhat usable.
Most of the work was in getting Android to react to Duo various postures correctly.... pic.twitter.com/2f2ybTRnbd

— Thai Nguyen 💻 (@nqtspinner) June 22, 2023
Since Android 13 for the original Surface Duo is an unofficial project, expect a few bugs and rough surfaces. According to Thai Nguyen (@nqtspinner on Twitter), there are a few UX issues and posture bugs.
The project is only available on the original Surface Duo, but Thai says it is possible to get it running on the second-generation Duo (they need to source a device for testing).
You can find links for downloads in the developer's Twitter account. And if you worry about installing third-party ROMs on a smartphone, check out the project's GitHub repository. It is open source, so those with the necessary skills can look inside and contribute to its further development.
Those owning the original Surface Duo can also try swapping Android with Windows 11. The DuoWOA regularly gets updates with improvements and enhancements that make running Microsoft's desktop operating system on a small dual-screen smartphone more viable and convenient.