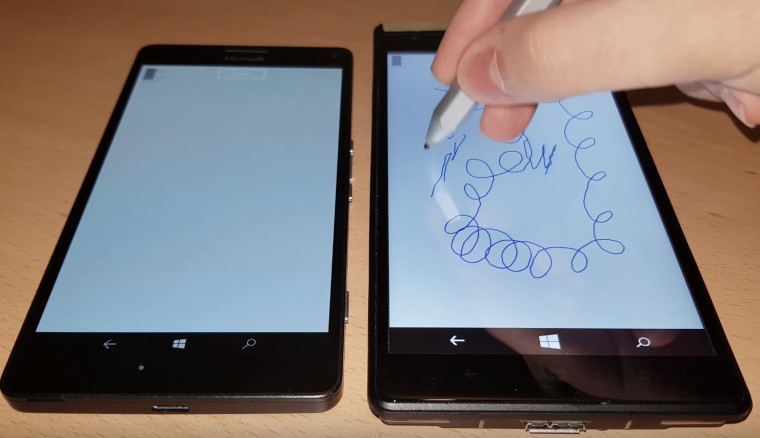 It has been over two years since Microsoft launched the Lumia 950 and Lumia 950 XL. While it was a moment of excitement for fans at the time, it would ultimately be the beginning of the end for the firm's focus on mobile.
While it was a decent handset on its own, it was reported earlier in the year that Microsoft originally had bigger plans for the device like Surface Pen support using N-Trig technology, support for smart covers, and 3D Touch features. Although none of the features ever came to fruition on a retail model, a new video has come to light that shows off the Surface Pen being used on a prototype.
According to the source, the prototype shown in the video was made prior to Microsoft acquiring pen technology from N-trig. As you can see in the demo, things aren't quite as smooth as you might expect, but it is kind of interesting to see pen support on such a small device. While there is certainly a lot that could have happened, the end result is that Microsoft abandoned the idea and the world of smartphones all together... for now.
Source: Proto Beta Test via MSPoweruser