The ThinkPad Edge notebook that we'll be looking at today is part of an all-new series from Lenovo announced early this year at CES. The ThinkPad Edge blends some of the things we liked on the IdeaPad with the power and legacy of ThinkPads. Aimed at style- and budget-conscious business users, this system features some firsts from Lenovo, like a new keyboard layout and a low entry price for ThinkPads at just $579.

Entry level models come equipped with AMD Athlon Neo X2 processors, which can be upgraded to an Intel Core 2 Duo SU7300 processor. Our review unit uses the Intel CPU operating at 1.3 GHz along with an Intel GS45 chipset and 4500MHD integrated graphics. There's also 4GB of DDR3 memory, a 320GB hard drive spinning at 7200 RPM, Intel Centrino Advanced-N + WiMAX 6250 wireless, and a 13.3-inch LCD panel featuring a 1366 x 768 resolution.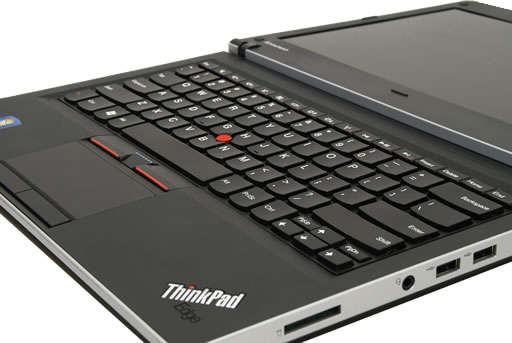 Lenovo sums up the look and feel of Edge in two words: sophisticated simplicity. Read on as we explore its features inside and out.
Read: Lenovo ThinkPad Edge 13" Laptop Review
These articles are brought to you in partnership with TechSpot.