Thermaltake seems to be adding new models to their massive line of cases almost every week and here's one of their latest. Announced last month, the Armor A30 is the eighth addition to the Armor family, featuring one of the most aggressive designs we've seen on a compact chassis.

Most mini towers claim to be designed with both gaming and HTPC use in mind, but the Thermaltake Armor A30 makes no such promise. Instead, it is strictly a gaming chassis designed for LAN party goers. Gamers will be attracted to the Armor A30's near shoebox-sized design that can accommodate high-end hardware such as the AMD Radeon HD 5970, today's largest consumer graphics card.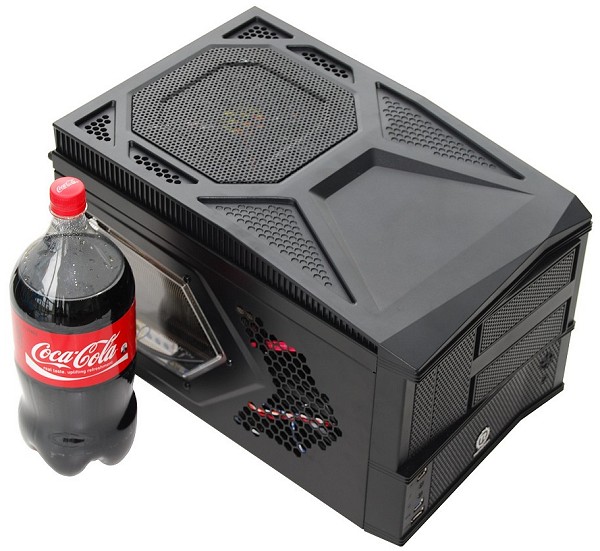 The Armor A30's proposition is made even more compelling when you consider the number of powerful microATX motherboards available these days that support high-end Core i5, Core i7 and Phenom II X6 processors.
Read: Thermaltake Armor A30 Mini Tower Case Review
These articles are brought to you in partnership with TechSpot.