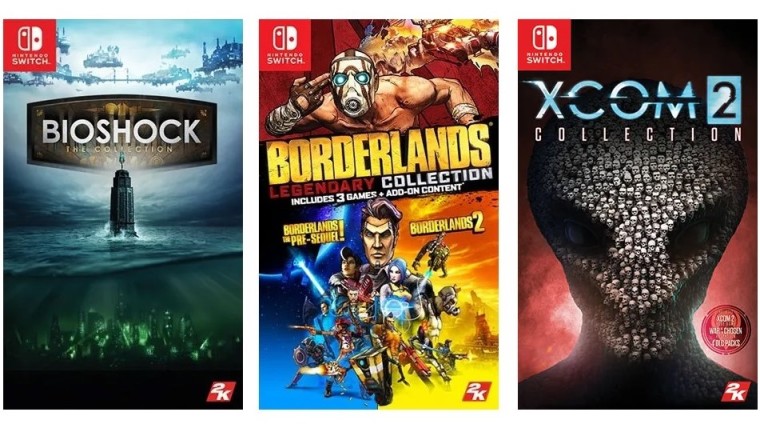 Nintendo's first Direct of the year came with some interesting announcements for the Nintendo Switch, including a few from 2K Games. The company is bringing a lot of content to the hybrid through three new collections from some of its most popular franchises. Bioshock Collection, Borderlands Legendary Collection, and XCOM 2 Collection are all coming to the Nintendo Switch on May 29.
The first of those titles, Bioshock Collection, had actually been spotted on some rating agency websites, so it's not a complete surprise. The collection includes all three games in the series: Bioshock Remastered, Bioshock 2 Remastered, and Bioshock Infinite, all of which were immensely well-received at the time of release.
Next up is Borderlands Legendary Collection, and it also includes three games, but in this case, it doesn't include the latest in the series, Borderlands 3. The original Borderlands, Borderlands: The Pre-Sequel, and Borderlands 2 are included, as well as additional DLC content.
Finally, XCOM 2 Collection is more of a definitive edition than a proper collection. It includes the base game, the War of the Chosen expansion, and four DLC packs, offering a complete experience.
One thing that's worth noting about these games is that, if you choose to buy them in physical format, they all require additional downloads and a microSD card. This makes some sense in this case, since the collections are likely much larger than the maximum capacity of a Switch game card. It may still be an inconvenience, though.