Weekend PC Game Deals is where the hottest gaming deals from all over the internet are gathered into one place, every week, for your consumption. So kick back, relax, and hold on to your wallets.
Humble comes in strong this week with a double gaming bundle drop, offering wares from Paradox and Daedalic.
Starting off with the Paradox Interactive Bundle, you can grab copies of Europa Universalis IV, Age of Wonders III, and Warlock - Master of the Arcane, for $1. This is followed by the currently $7.30 beat the average tier, which adds on Stellaris, Victoria Collection, and Necropolis: Brutal Edition to the collection.
The third tier will cost you $12, which brings Tyranny and Battletech Digital Deluxe Edition, and for paying $17, you also gain a copy of Imperator: Rome in addition to everything mentioned previously.
Now sliding over to the Daedalic Entertainment Bundle, the $1 tier here gets you The Night of the Rabbit, Fire!, and A Year Of Rain. The beat the average tier here is hovering around $8.50 at the time of writing, and adds on AER Memories of Old, State of Mind, The Great Perhaps, and CryoFall.
Lastly, the $15 tier offers you copies of The Suicide of Rachel Foster, Ken Follett's The Pillars of the Earth, Iron Danger, and Iratus: Lord of the Dead, alongside all of the previously mentioned games.
Of course, the fancy Warhammer 40K and Adventure Games bundles from the store are still available for a few more days, offering games from a variety of genres.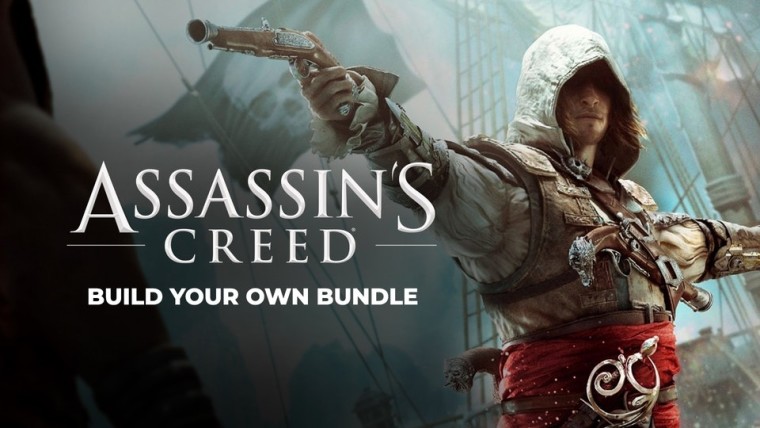 Fanatical isn't backing down from Humble's bundle onslaught this week, with the store putting up a nifty Assassin's Creed build-your-own-bundle promotion.
The 10 available games are from when the franchise still involved assassins. The original Assassin's Creed, the Ezio trilogy, Black Flag, Rogue, Freedom Cry, and three Chronicles entries - Russia, India, and China - make up the choices.
You can grab three of these for $9.99 or five for $14.99. The bundle will come to an end on
Monday. Keep in mind that the games will be delivered as direct Uplay activations, not Steam keys.
Epic Games Store kicked off a new summer sale this week, but that hasn't halted the ongoing freebies. Tacoma and Next Up Hero have gone free to claim on the store, replacing last week's Torchlight II giveaway.
Tacoma offers an exploration experience that's set in a seemingly empty space station, where the main character uses an AR device to see past conversations and investigate what happened to the crew. Meanwhile, Next up Hero is a dungeon crawler with an emphasis on high difficulty, letting upto two players fight through random or community designed levels.
Epic Games plans on giving away 20XX, Superbrothers: Sword & Sworcery EP, and Barony next week when the current duo's promotion expires on July 30
Free Events
On the free events front, Firaxis Games' Civilization VI has gone free to play just for the weekend, offering you the base content to try out and see if the massively popular 4X strategy game hooks you in with its turn-based gameplay.
Ubisoft's back with another free weekend this time too, with For Honor available to try out for free across Steam, Uplay, and Epic Store. The multiplayer fighting game offers heroes with various combat styles to compete with. Speaking of Ubisoft, this is also the final week you have to grab the Uplay+ 7-day free trial.
Big Deals
Just like the past couple of weeks, summer sales are still going strong across multiple stores, and this week Epic Games Store also threw its hat into the ring. Check out our highlights from everything below:
DRM-free Goodness
Here are our highlights from the DRM-free games that have gone on sale this weekend:
Keep in mind that availability and pricing for some deals may vary depending on the region you're in.
---
And that is it for our pick of this weekend's PC game deals folks, and hopefully, some of you have enough self-restraint to not add even more games to your growing backlogs this season. Of course, there is an enormous amount of more deals ready and waiting all over the internet if you comb through it hard enough, so keep your eyes open for those, and have a wonderful weekend.