Popular messaging platform WhatsApp has introduced two new video calling features - screen sharing and Landscape Mode support.
With the screen sharing option, WhatsApp users can now share their phone or computer screen with other participants during a video call. This allows for sharing documents, and photos, planning vacations together, online shopping and more.
The feature works similarly to screen sharing in other video conferencing apps like Microsoft Teams, Zoom, and Google Meet. Users can share their entire screen or just a specific app window.
According to Mark Zuckerberg's post on Facebook, the screen-sharing feature rolls out after tapping the "Share" icon during a video call and then selecting the option to share screen. "We're adding the ability to share your screen during a video call on WhatsApp," Zuckerberg wrote.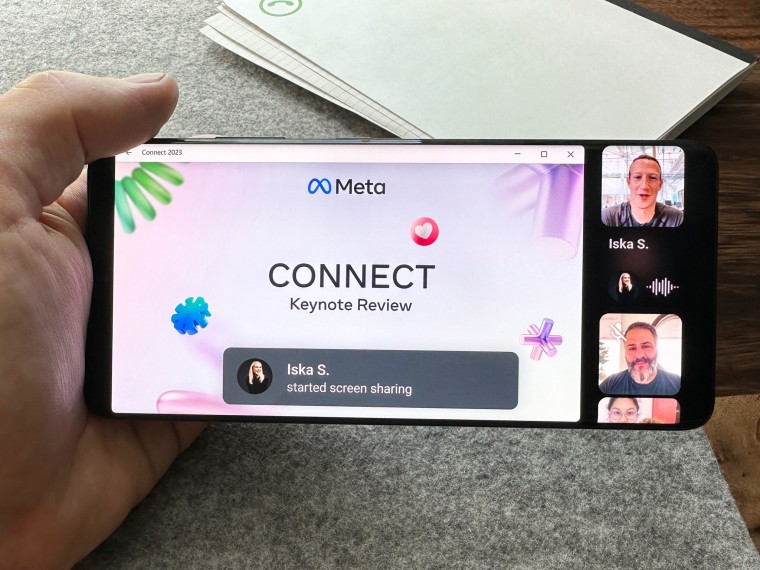 Along with screen sharing, WhatsApp has also added support for Landscape Mode during video calls on mobile devices. This provides a wider and more immersive video-calling experience.
The screen sharing feature has been in beta testing on WhatsApp's Android, iOS and Windows PC apps for a few months. It is now rolling out to all users worldwide.
These new capabilities come as WhatsApp faces increasing competition from rival messaging apps like Telegram, Signal and Discord. The company has consistently released new features throughout 2022 to improve its video calling experience.
Lately, the messaging platform started testing an alternative to voice calls for groups. WhatsApp Voice Chat is available to groups and does away with the need to make voice calls on the app. While group participants can send voice messages individually, the new feature allows them to join a common voice chat of phone calls or texting.
WhatsApp's upgrades provide users with better tools for collaboration and communication. The new features will allow users to get more value from WhatsApp's free video calling.