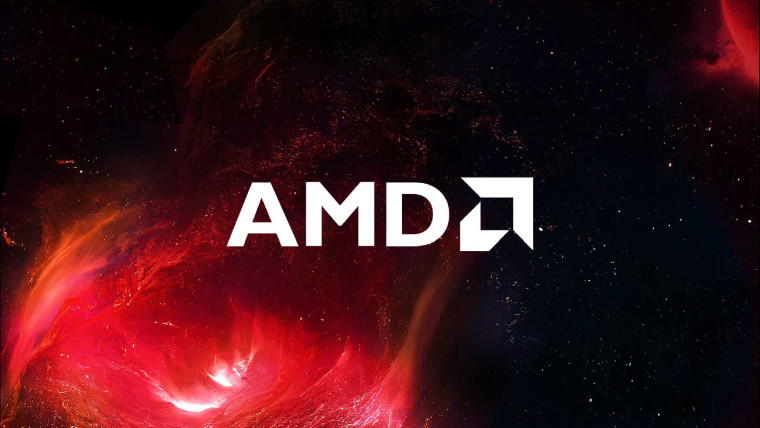 Earlier today, we published a deals piece on AMD's top end cards, the RX 7900 XTX, XT, and the 6950 XT, simply because how much better these are priced compared to their Nvidia counterparts. So while the hardware side is excellent and hard not to recommend, the software side can be a very different story, as quite often it is a one step forward two steps back for the GPU drivers.
With the latest driver version 23.3.1, AMD fixed a major annoying issue that would cause the display driver to crash and timeout, leading to the bug report tool popping up, though older cards still remain affected which means such users will have to make do with the MPO workaround. While that is great, the latest driver is also apparently causing major performance loss by 50% or more, at least for a small subset of users. The performance issue was noticed on 3DMark Time Spy, which is a synthetic benchmark based on DirectX 12.
Steam user "opinali" reported the performance drop on their Windows 11 22H2 PC running a Radeon 7900 XTX alongside a Ryzen 9 5900X. They write:
I have a massive drop in the TimeSpy scores (both regular and extreme) in a Ryzen 5900X + 7900 XTX. Example:

https://www.3dmark.com/compare/spy/35755350/spy/36463560

Both tests with same general config, CPU is auto-overclocked by Ryzen Master but GPU is stock.

Important detail that I made this test after upgrading the Adrenalin driver to 23.3.1 released yesterday, so this could be a driver problem but I ran many other benchmarks, from 3DMark and others, also played some games, nothing else drops performance, only the TimeSpy which is a cataclysmic >50% loss.
In response, a 3DMark developer stated that they were unable to reproduce the issue themselves, though they noticed that around 3% of the Time Spy users did have performance drop right after they updated to the latest 23.3.1 driver.
Update on this: We have not been able to reproduce this in our test lab at this time. We're still trying, but nothing so far. So we know at this time that this is not a general issue that affects everyone with 7900XT/XTX. If this were such an issue, it would have also come up during driver approval testing but that process saw nothing odd with the latest drivers when they were tested.

But we also looked at our database to compare results on the previous driver vs. new driver on any result using 7900XT or XTX and can confirm that this appears to be a real, if very rare issue. Among all results with the new driver, approximately 3% of the results show abnormal (very low) scores on Time Spy. No similar group of very low scores appear on the results with the previous driver version.

This would lead us to believe that this is some kind of issue with the latest driver that requires some additional conditions to be true to appear.

..

Since benchmark itself has not been modified for ages, our current view is that this is a rare driver bug that somehow causes the system to run in some kind of low power mode while Time Spy is running, which then tanks the performance to a very low level.
UL benchmarks has confirmed that AMD were able to reproduce it and it does look like an issue on AMD's part. However, the issue may be present only on the Windows 11 Release Preview Insider channel which could explain the low number of affected user cases.
Note that release preview channel Windows is not officially supported by us. We only test on it with a single system so any hardware-specific issues are not visible to us unless they occur with the "live" version of Windows.

In other news, AMD has apparently reproduced this internally and it is starting to look more and more like a driver issue, so at this time I can only offer "rollback to previous or ignore and wait for future driver fixes".
While this driver bug is known to affect only 3DMark for now, it is possible that some games may also be affected, although the performance hit in games is unlikely to be as bad since Time Spy is a synthetic workload.
Nvidia are also not immune to issues as recently, it was found to increase CPU usage. Thankfully, it has since been fixed.
Via: VideoCardz