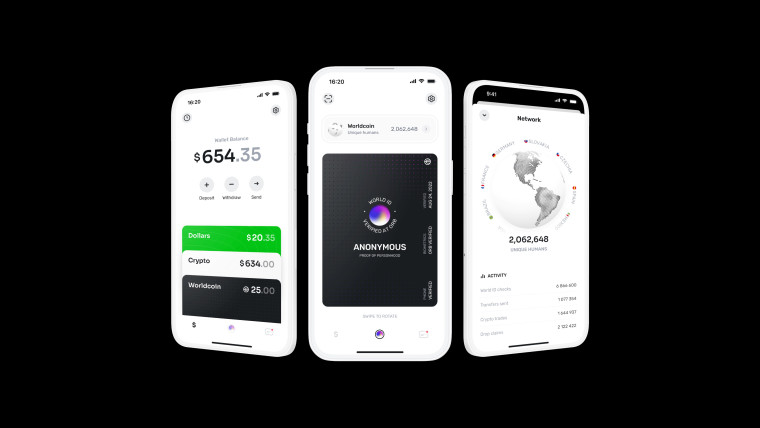 Sam Altman, CEO of OpenAI, was not content with launching one world-changing technology (ChatGPT), so he tried again with Worldcoin. Worldcoin is an easy-to-use cryptocurrency project accessible through the World App that's attempting to bring about a Universal Basic Income (UBI) and ID for everyone.
At launch in late July, users who installed the World App could claim a free Worldcoin Genesis Grant containing 25 Worldcoin (WLD), available for two weeks. Now, it just launched a fresh Grant for this week worth 10 WLD that new users and those who claimed the Genesis Grant can claim for free.
It looks as though the free grant has caused a bit of a stampede. When the grant went live at 7 a.m. UTC because users were reporting error messages. On the World ID page in the app, a message has been present most of the day that reads: World App is at capacity - If claiming Grants is not available please try again later.
If this is the first you've heard about Worldcoin, it's essentially trying to solve two big problems the world has.
The first issue they want to solve is the fact that up to a billion people worldwide have no proof of identity. The Worldcoin project aims to give everyone a unique identity by scanning the coloured part of your eye (the iris), generating a unique identifier from it, and then deleting the image.
Irises are unique to each person, so with its eye scanners, Worldcoin can give everyone a unique identity. This has raised some concerns by regulators in some countries but millions of people have already chosen to get their eyes scanned.
The other problem that Worldcoin want to help solve is job loss due to artificial intelligence. Its ultimate goal is for the work AI performs to fund a Universal Basic Income, it also said it could put a small tax on people's Worldcoin which would also be used to fund the UBI.
The details of how it would fund a UBI are still a little bit fuzzy but for the time being, mostly to attract attention, it is giving Grants each week. It's Genesis Grant was worth 25 WLD and was available over two weeks and the Grant issued this week is worth 10 WLD.
The website stated last week that Grants would be worth 1 WLD but this doesn't seem to be the case, at least for this week.
If you're interested in taking a look at the World App, you can install and use it without providing your eyes, your phone number, or any other details. If you do decide to claim any of the Worldcoin, however, you will need one of your eyes scanned (though, you can reserve them without verifying). If you want to back up your account, you can also do that to Google Drive or iCloud from within the app.